Hey there!
So glad you stumbled across my blog Debbiedoo's!~
The name, yes, I know a bit different from the average home and garden blogs. However, the name has sentiment. It was my childhood nickname given by my dear Grandfather.  He was the apple of my eye..and I dedicate my site to him, as I feel him with me still every day.
Debbiedoo's or the Doo's was and is  my signature name!
 Here is my media kit for your interest.
I would love the opportunity to discuss future sponsorship opportunities. Please contact for rates and info.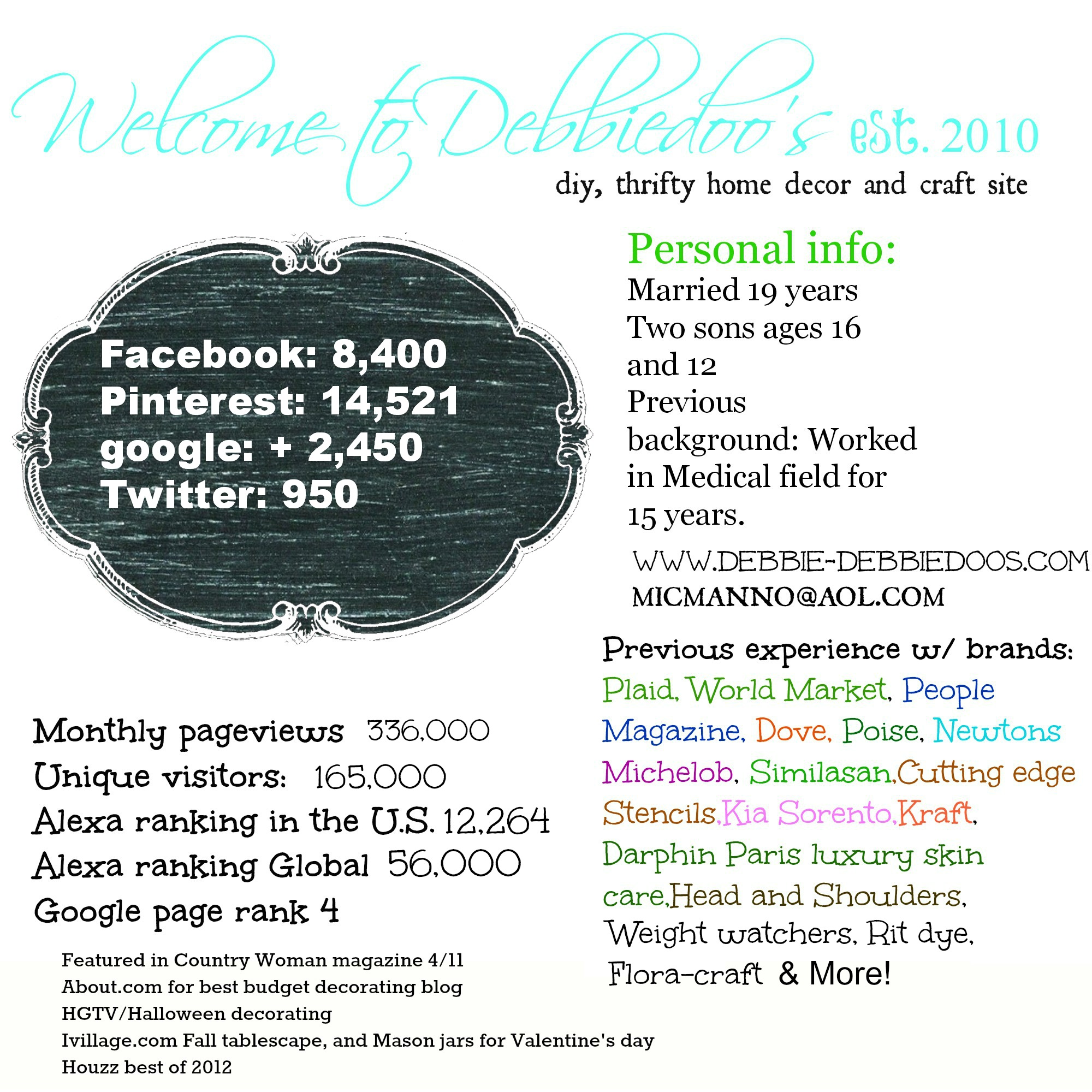 micmanno@aol.com.