Hi there everyone!
Sharing today a DecoArt Americana chalky paint Santa Mason jar
Tis the season to be jolly, you know the rest…so sing it in your head
I tell you I am really enjoying this DecoArt America chalky paint. I sure have enough of it and I plan on using it often.
I found the smooth Ball mason jar at Walmart in the craft section.
You already know, I love All things Mason jar crafts.

I knew exactly what I wanted to do with it.
You could use a spaghetti jar as well, which I have done in the past
as you can see diy recycled spaghetti jar craft.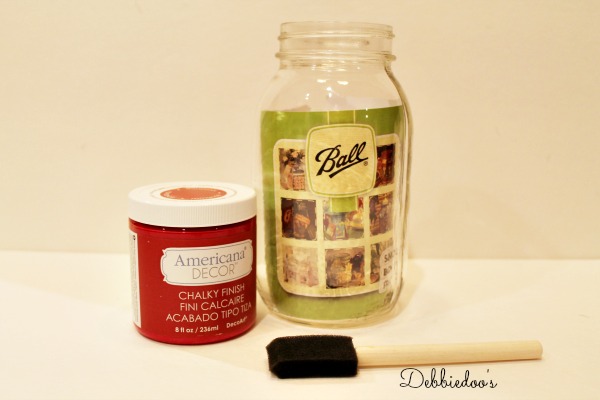 I chose Romance red for the jar.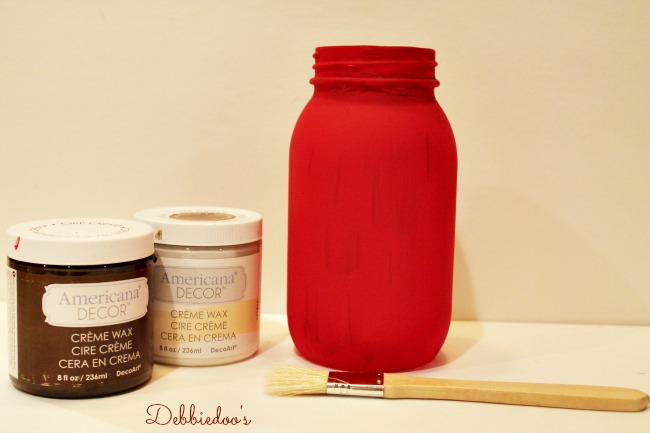 Painted it with two coats. Let dry and used the clear was on the jar and some of the brown around the lip of the jar.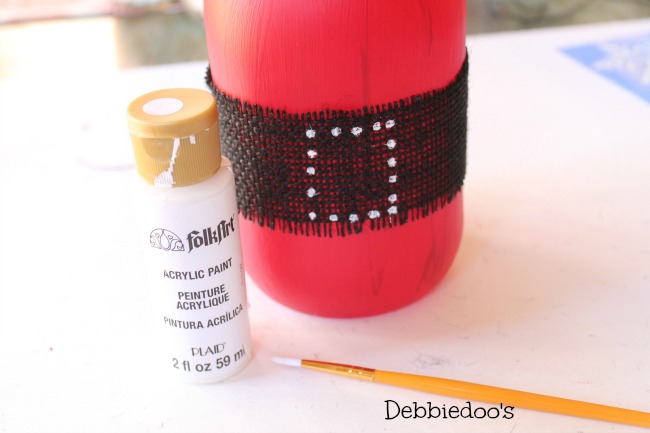 I added a strip of black burlap,
painted small dots to resemble a belt buckle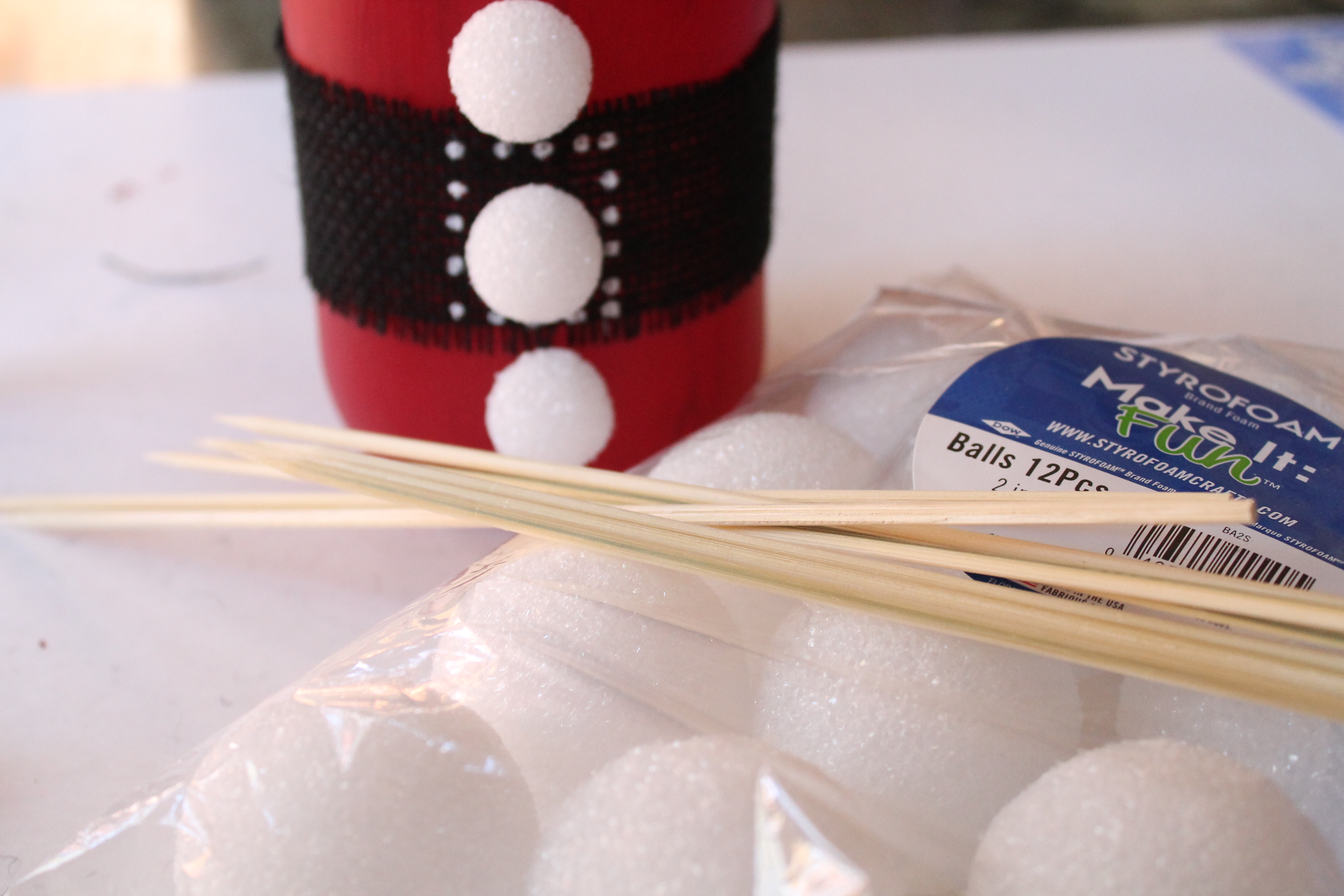 I was going to make large snowmen sticks, but I opted not too and instead just stuck some candy canes in it for now.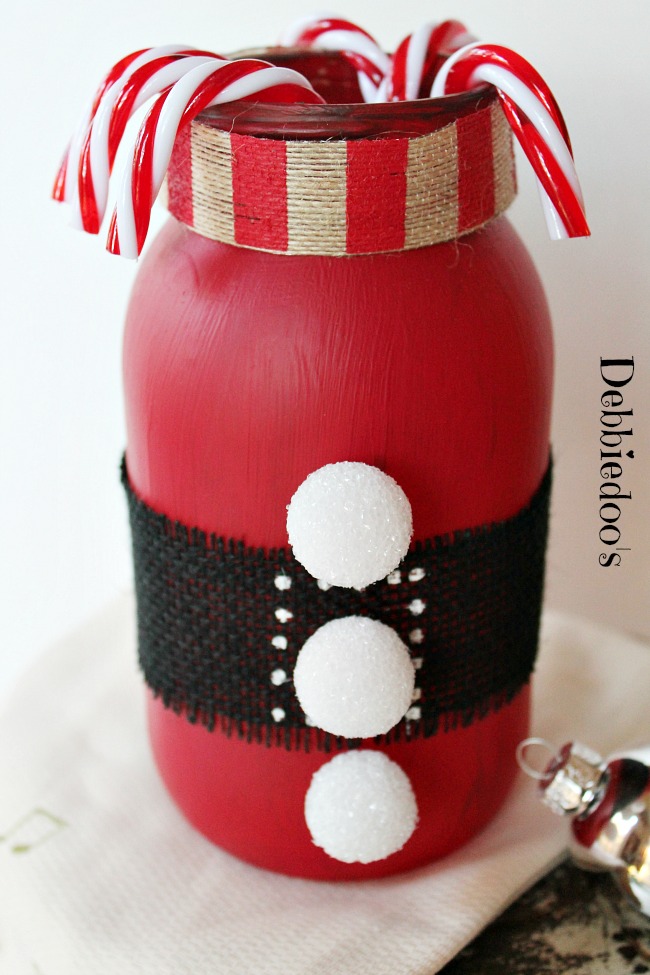 Simple and cute, and makes for a great Christmas vignette yet on our vintage scale.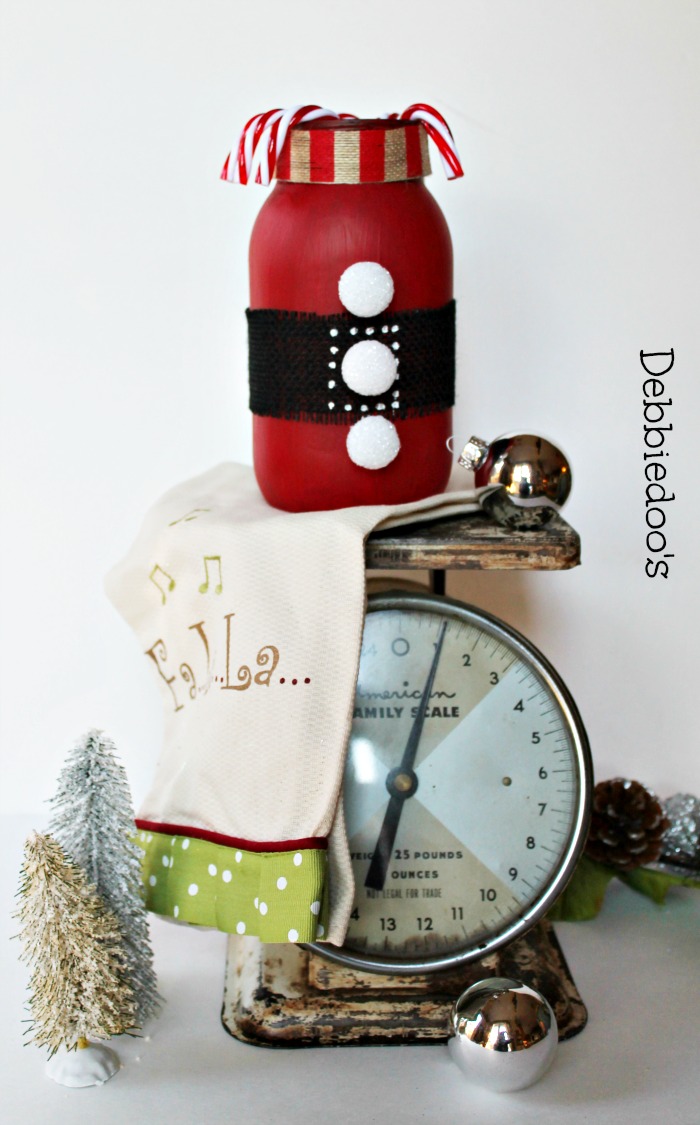 Thanks for stopping by today.
You can follow me around if you like.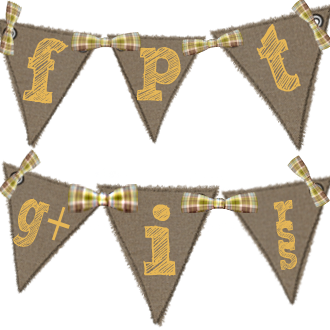 Don't forget while you are here to check out my
Lots and lots to browse through.