These snowman balls out of Styrofoam are way too cute.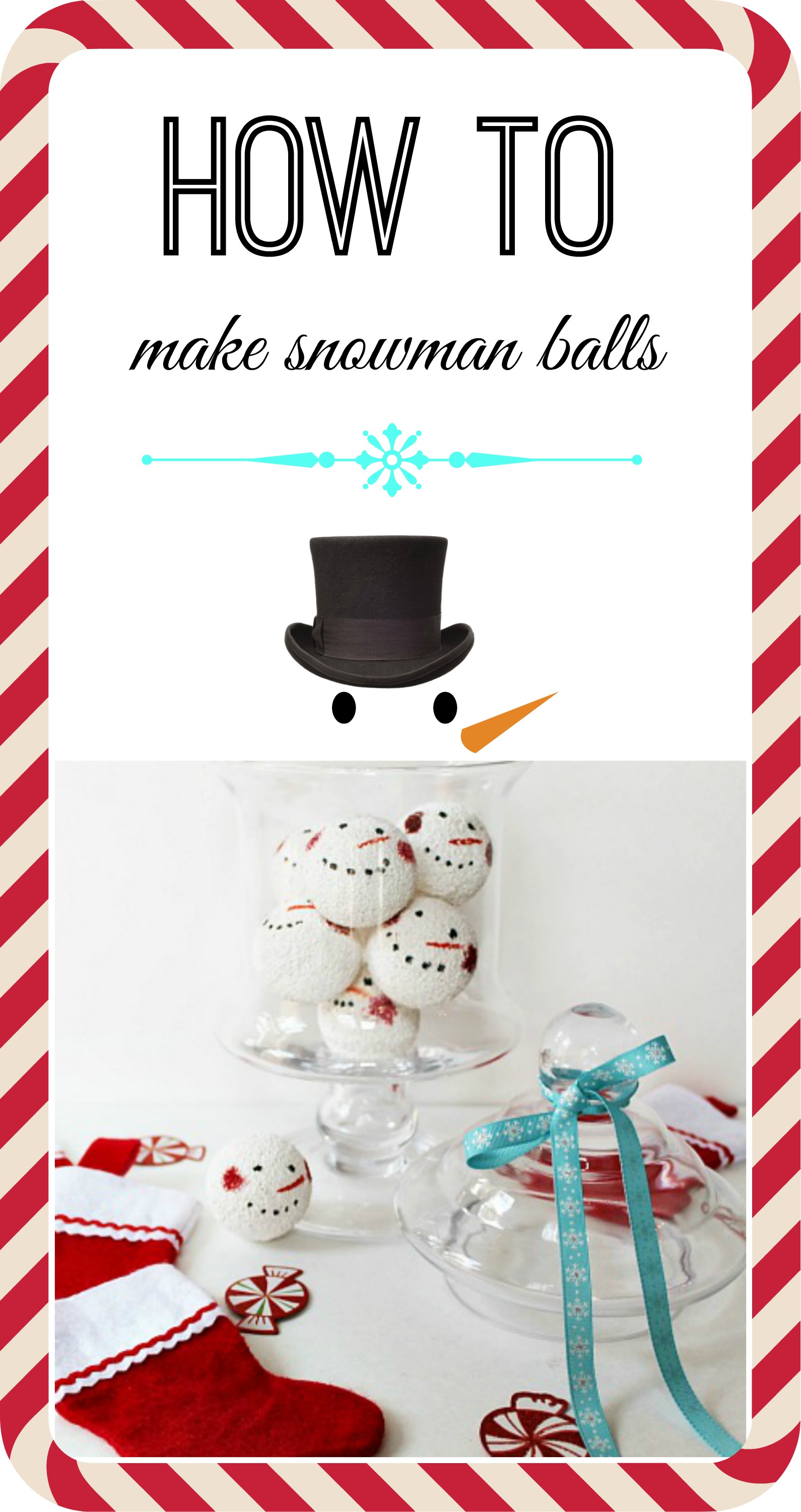 I really enjoyed making them. So easy, and such a cute display for the Holiday.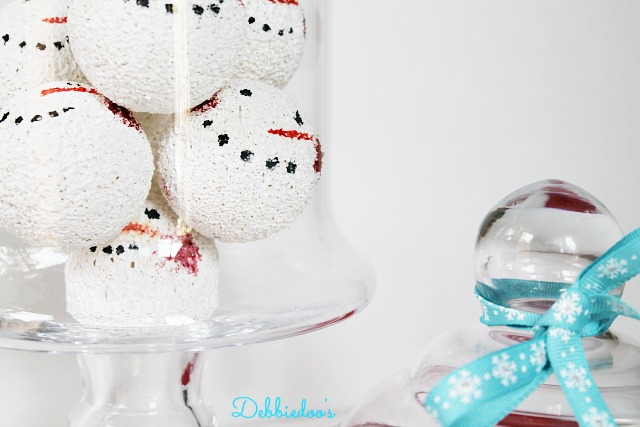 Hey, there, and welcome. Today, I am sharing another Styrofoam Working with foam has been a great experience for me as I had never crafted with Styrofoam before. Now I have a few foam projects under my belt to speak of. If you miss my Burlap, bells and ribbon Christmas tree cones you may want to check em out.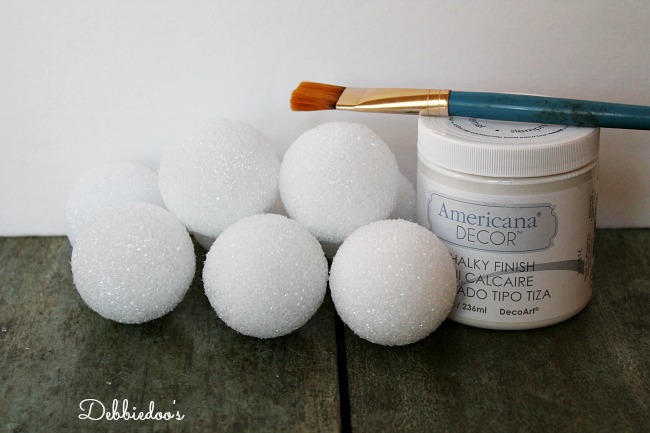 Start off with your Styrofoam balls. These type balls come in all different shapes and sizes. These were perfect to craft with because I have plans to put them in a clear glass jar.
Paint balls with chalky paint white or any other white craft paint you would like.
This is by Decoart Americana. I am really loving it and they sell that at home depot on line.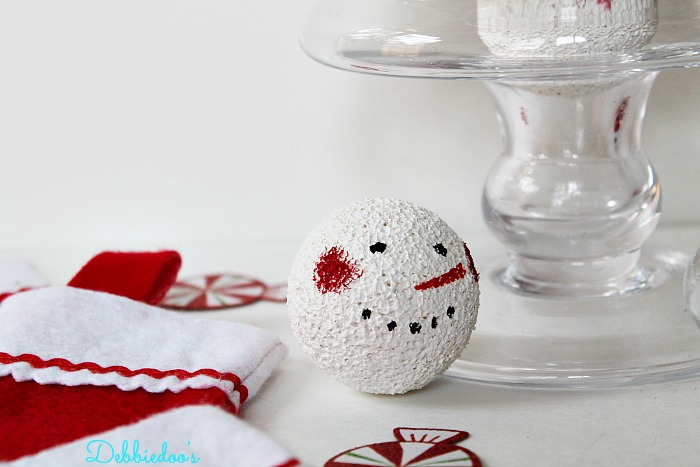 After paint is completely dry I got out some black craft paint, a very fine artist brush and an orange sharpie for the nose.
Red paint lightly dabbed for rosy cheeks. I also used a small artist brush for the cheeks.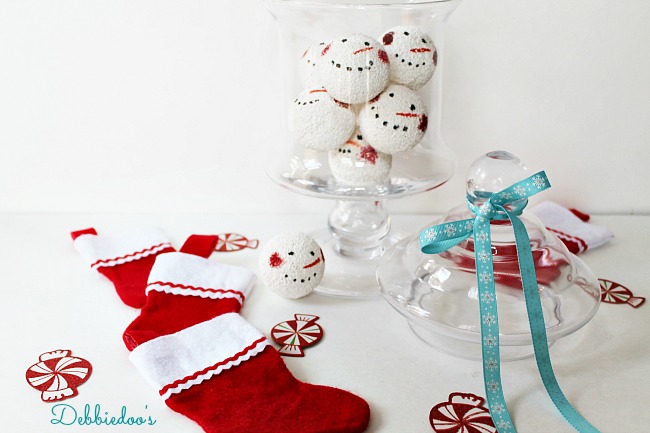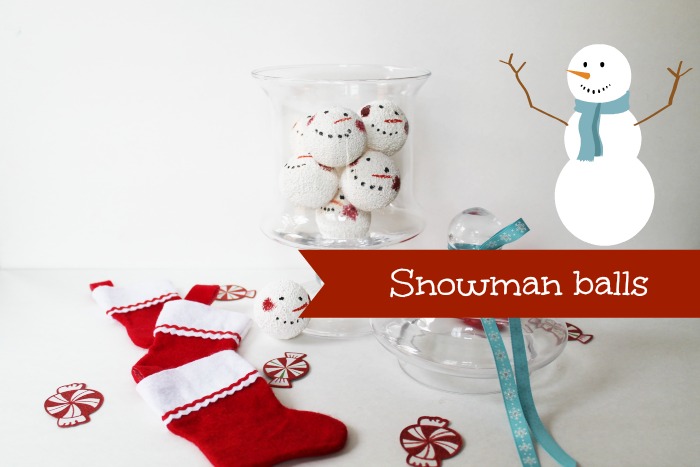 You will be seeing these in the kitchen soon.
Thanks for stopping over today!
Follow me around if you like.