Good morning everyone!
This is Shari visiting again from Turnstyle Vogue.
Today, I am sharing a diy flocked Christmas tree technique.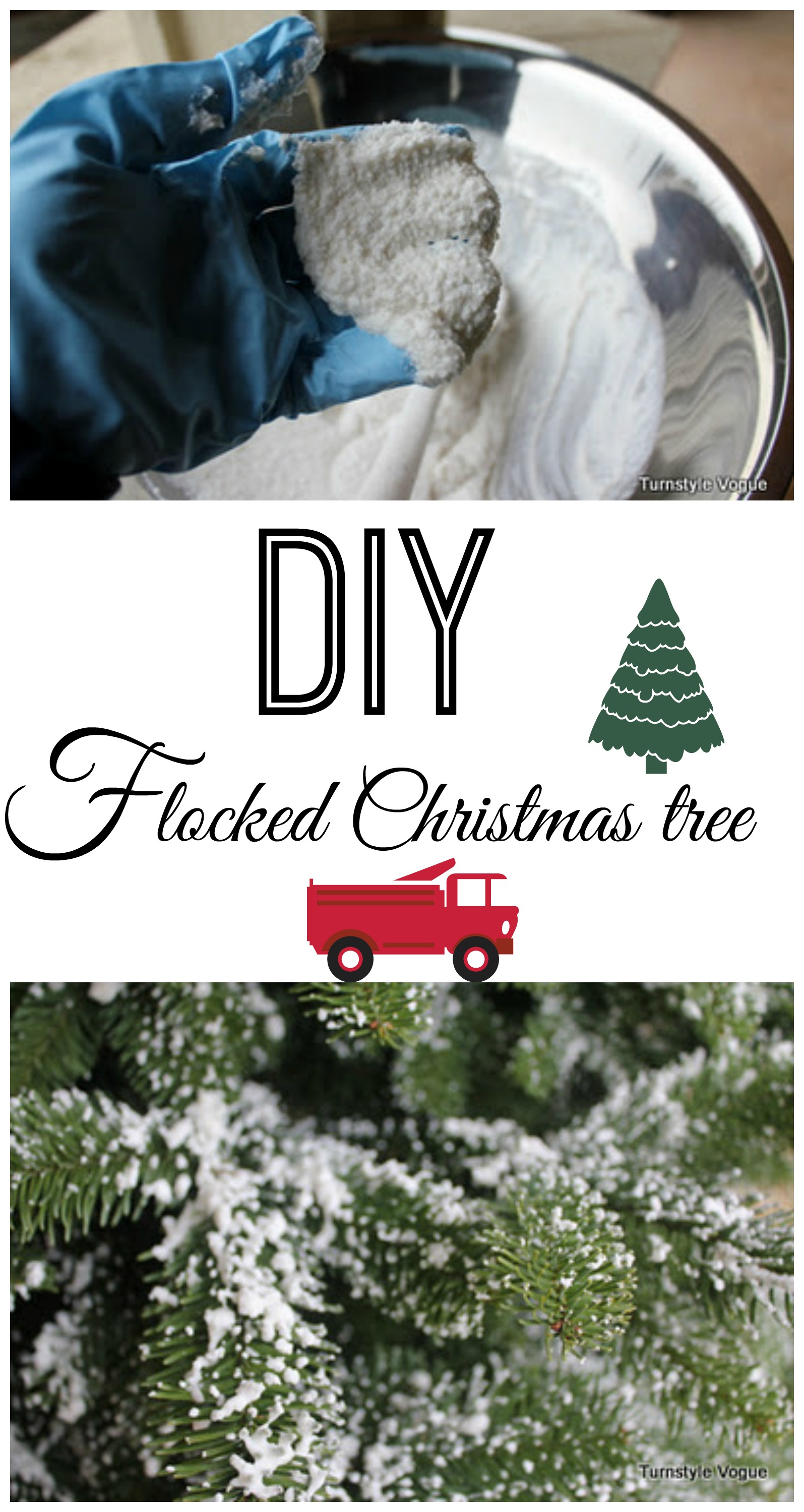 As we enter into the home stretch of our Thanksgiving preparations, perhaps those plans include getting your Christmas tree as well.
If you are thinking about a flocked tree, I am sharing a tutorial on how you can DIY it!

Save the cost, the hassle and the messy transporting and do it yourself right at home with just soap and water.
Seriously!
When my girls were little – over 20 years ago – they liked having a snowy tree so I would do it for them on one of our trees.
It is super easy to do. All you need to purchase is a Ivory Snow…


You add 1 1/2 cups of warm water to the entire box of soap and stir well..


It will thicken as it sits so have a little extra water handy in case you need to change the consistency.
It should have the same consistency as brownie batter.
Next, using gloves, "comb" a small amount across your branches.


You have the option of a fuller coverage by going from the inside of tree to the outside tip and using a larger amount for each application.
I prefer to "dust" it on so you can still enjoy the green of the tree underneath.

But it is all about preference! That is what is great about doing it yourself. You have complete control!
This can still be a messy process so make sure you have something underneath the tree to catch all the drops – then toss it! If it gets on anything else, don't worry as it cleans up well with warm water.
For a standard tree (6 to 8 feet) I use two, 19 oz. boxes. Again, buy more if you want more coverage!
Finally, you can add essential oil to the mix for a scented tree – and to help eliminate the soap smell.
Once it dries, decorate like you normally would!!



If you are dreaming of a white Christmas, this is one way to be sure you will have a little snow

I hope you all have a wonderful Thanksgiving with your family and friends. Make the most of it and as always…
Be inspired.


If you have some time, come over and see what I've been up to at Turnstyle Vogue! It is a busy place during the holiday season!
To read my post and browse my galleries at Turnstyle Vogue, click HERE !
I love interacting with people! Please take a moment to consider staying in touch with me through these formats: