Hello there!~
The color sunshine orange Rit dye is probably my favorite.
I know you keep seeing it pop up here and there in some of my sneak peeks on facebook.
The color just makes me smile.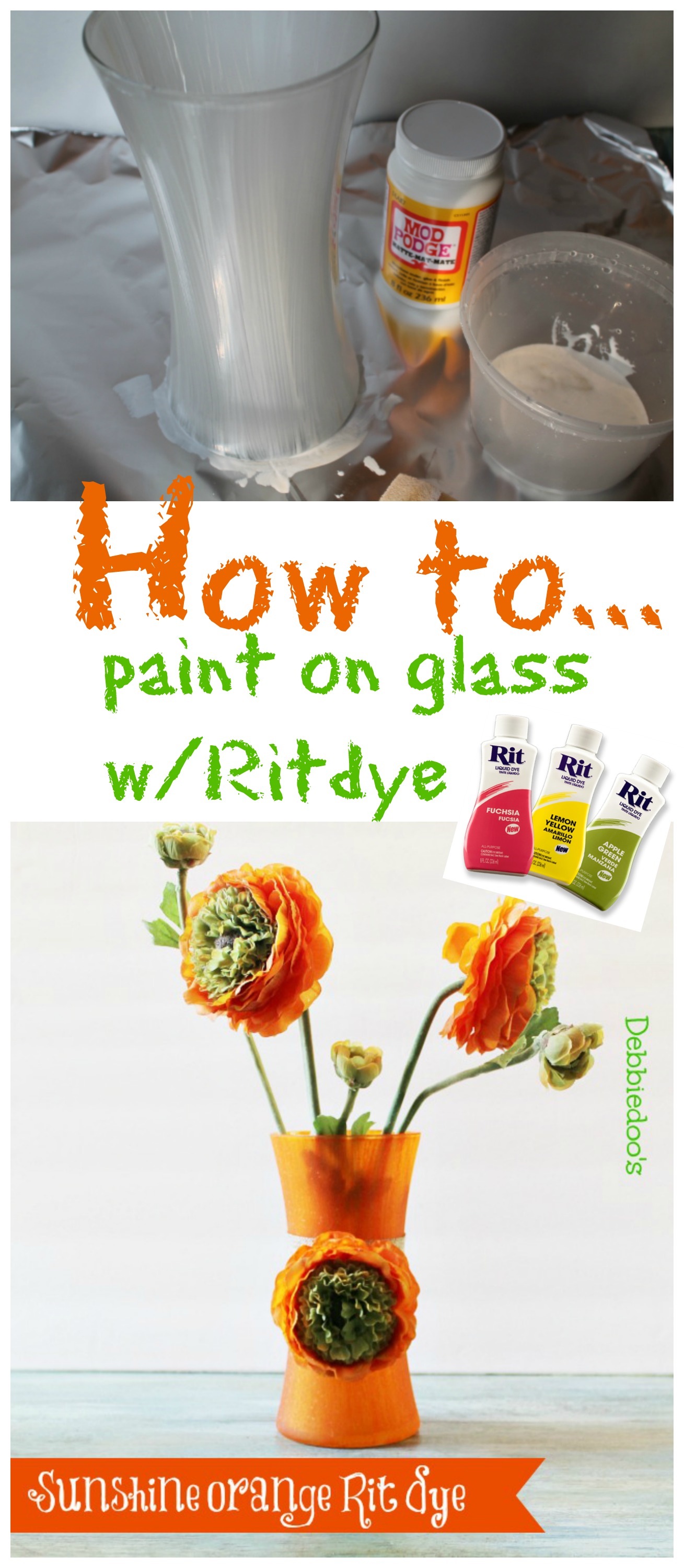 Today I am sharing How to paint on a vase with Mod podge and Rit dye.
Color of your choice.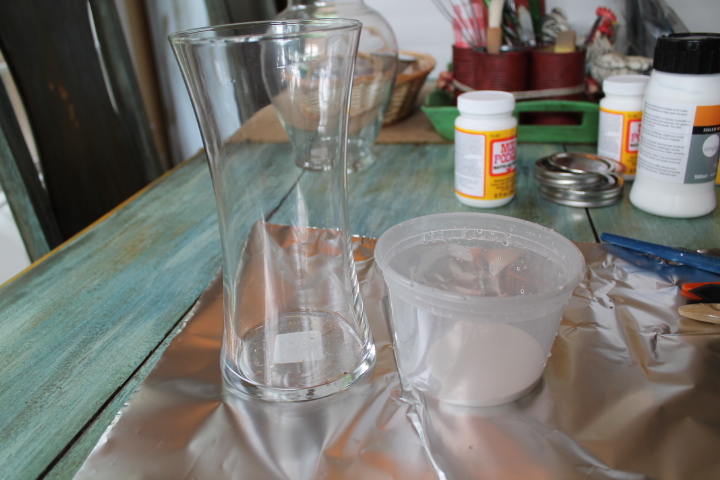 This is real life crafting here people.
I am not staging that for you:)
SUPPLIES:
Mod podge Matte finish or glossy whatever you prefer
Plain glass vase
Sponge brush
Liquid Rit dye in your color preference.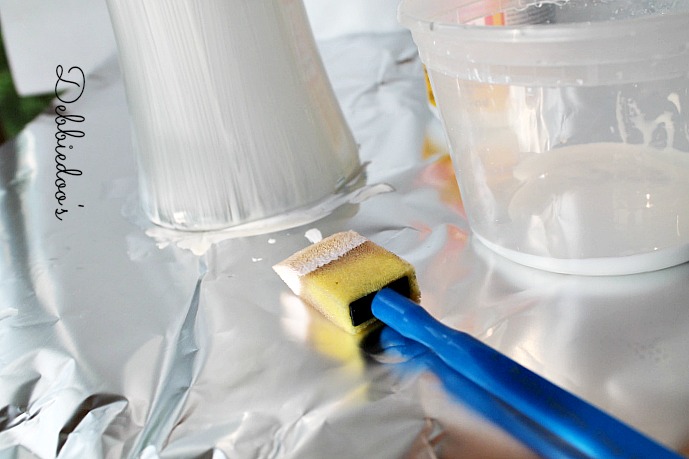 Using the Sponge brush to painting on glass was wonderful.
Goes on smooth, 
no runs
and you can go over several times to get perfect strokes
SOOOOOOO…
let me tell you the secret to painting on glass with mod podge and Rit dye.
There is NO mixing.
I learned that in my experiment.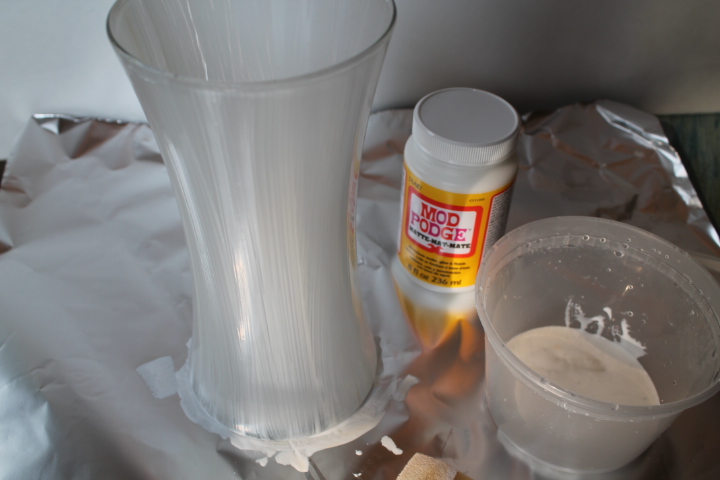 Simply brush on the Mod podge as I mentioned earlier,
I did TWO coats
and in between the first let it dry for about 30 minutes.
Then
I took my Rit dye
straight up from the bottle
poured it in a small cup
and painted straight up on top of the DRIED mod podge.
Can you hear the angels singing???
I did:)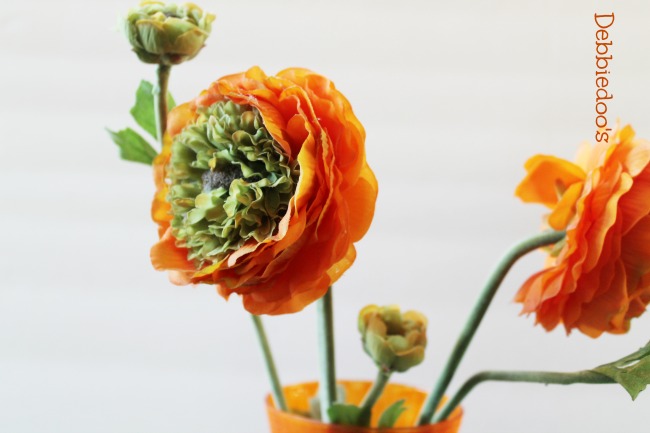 It was just that simple!
I still can't believe no one else ever thought of this?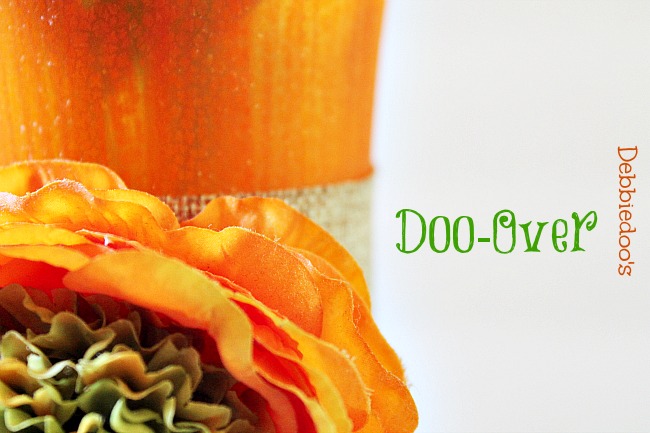 But glad I did.
I have 26 more bottle and colors to work with…lots of experiments in my future.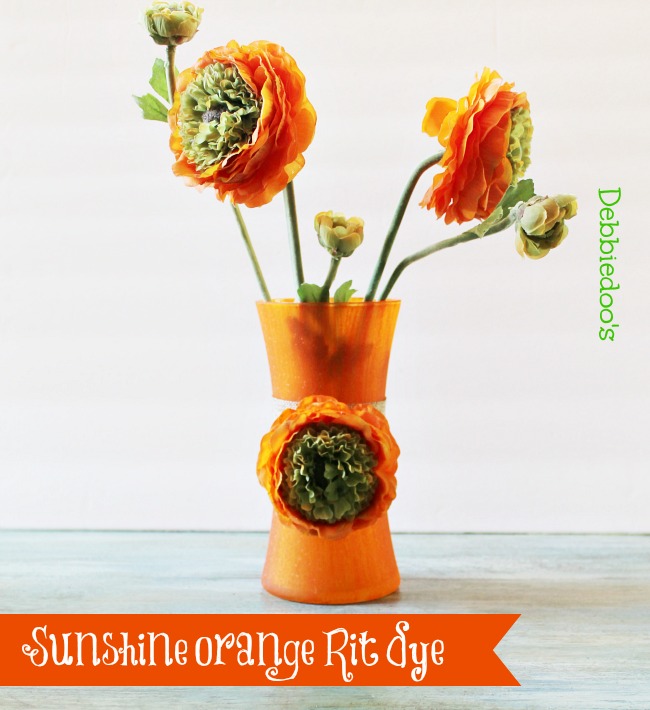 thanks for stopping over today!
You can follow me anytime, anyplace.
Hope to see more of you:)
I have lots more experiments with Rit dye if you are interested, check it out!
Faux carved pumpkin with gesso and rit dye
How to make a pumpkin out of a round glass vase with Rit dye and Gesso
How to turn a soda bottle into a mercury glass bottle
Mason jars painted with Rit dye and Mod podge 7 different ways
Faux stained glass window with mod podge and rit dye
Mixing mod podge and rit dye on candlesticks
These are just some examplese for ya!
It's not just for tie dying!:)