Sharing a St. Patrick's day wreath, out of coffee filters
Well, well, here I am to say farewell! Or as the Irish say
Goodbye for now – Slán go fóill.
I know by now you all must be saying Thank God the day has come because we are so sick of hearing about it.
I wanted to send you off with a cute Irish Coffee filter wreath.
This wreath wears many faces as you can see
to this.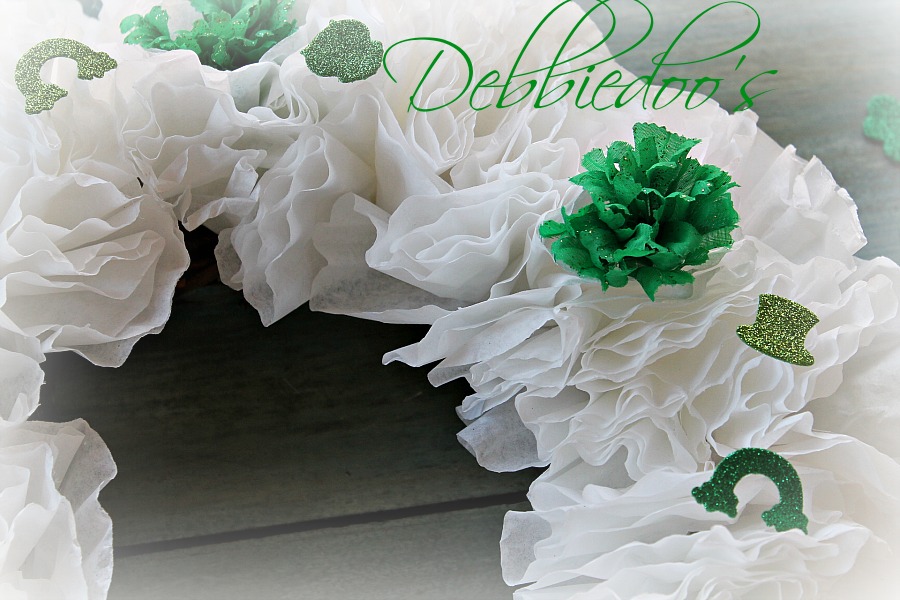 Of course all the cute embellishments came
from where
you need to ask?
Dollar tree of course.
In fact, I have to plan another Dollar tree party when I get back
The Valentine's all things dollar tree had over 15,000 total visitors…that means your blogs were hopping with people
getting inspired.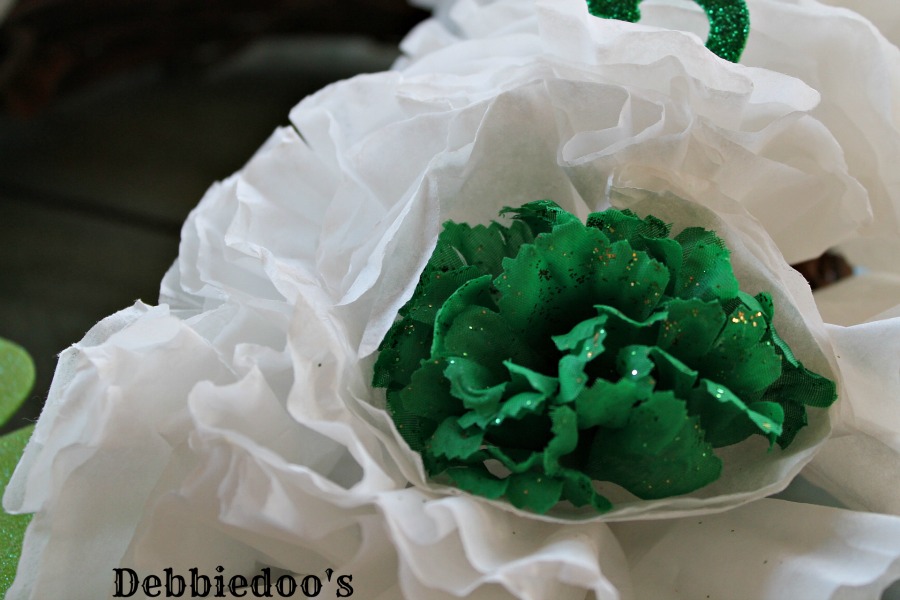 I like these little sparkly carnations
I just plunked them off and put them in the center of the coffee filter wreath.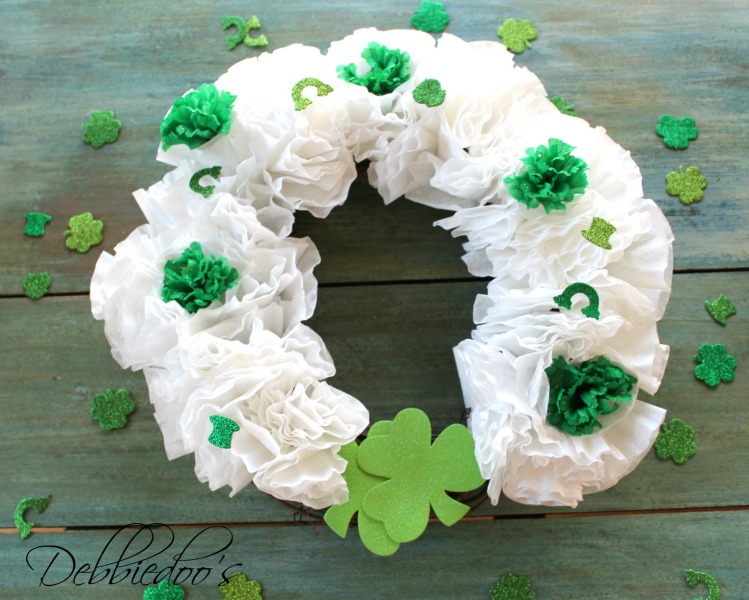 And that's all I have time for now…
I leave you with some Irish sayings and of course many Irish blessings.
"If you're lucky enough to be Irish, then you're lucky enough.."
"You've got to do your own growing, no matter how tall your grandfather was."
"Who gossips with you will gossip of you"
"Beware of people who dislike cats"
"It is better to be a coward for a minute than dead for the rest of your life"
"A good laugh and a long sleep are the two best cures"
"But the greatest love – the love above all loves, Even greater than that of a mother – Is the tender, passionate, undying love, Of one beer drunken slob for another"
"Better fifty enemies outside the house than one within"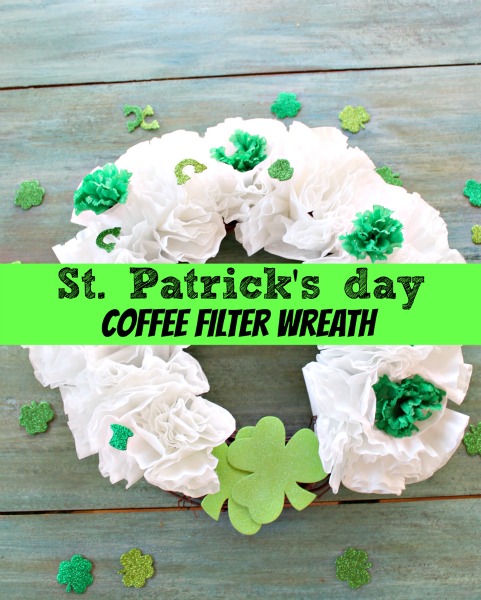 See you soon.
Oh and if you missed my Irish blessing printable…
feel free, to print and share.
XO
I will miss you all, but rest assured I will be having the time of my life.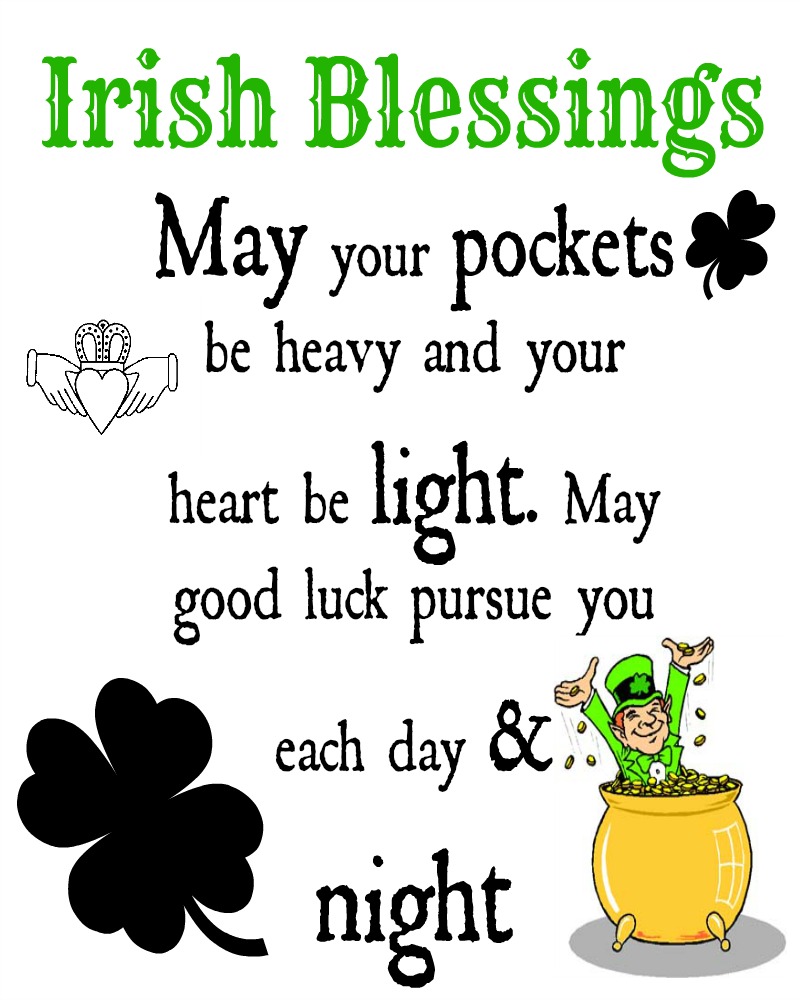 Please show my guest posts for the week so Love if you will.
They were all so generous and kind to step up and offer me their time, and creativity to share with you.