Oh my gosh! I can't believe it has taken me this long to share with you our Southern Porch painted Haint blue.
Way back when I shared with you some pictures and history of the Southern Haint blue porch tradition.
Although, big in Charleston, Savannah and various other places in the South…
even in New Orleans I believe……
not so much here in my little town.
I am betting
we
are
the only house with a Haint blue ceiling.
But you know me, I am OK with that…I don't want to be like everyone else:)
I will share with you our Southern Haint blue porch, that stands out like a sore thumb in our little town!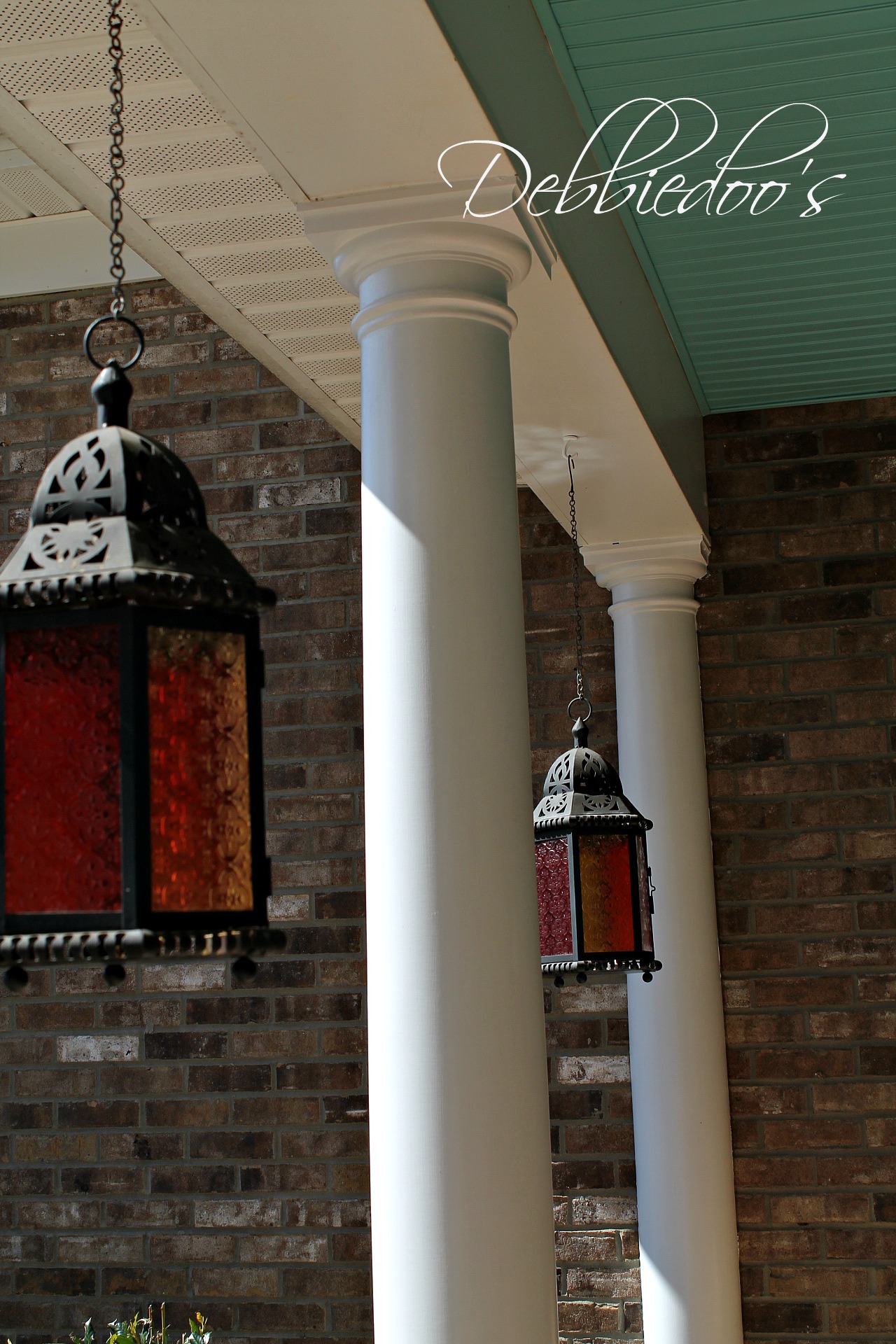 I have to admit, even my painter was apprehensive.
In fact, he said he has never done a job like this.
When all was said and done…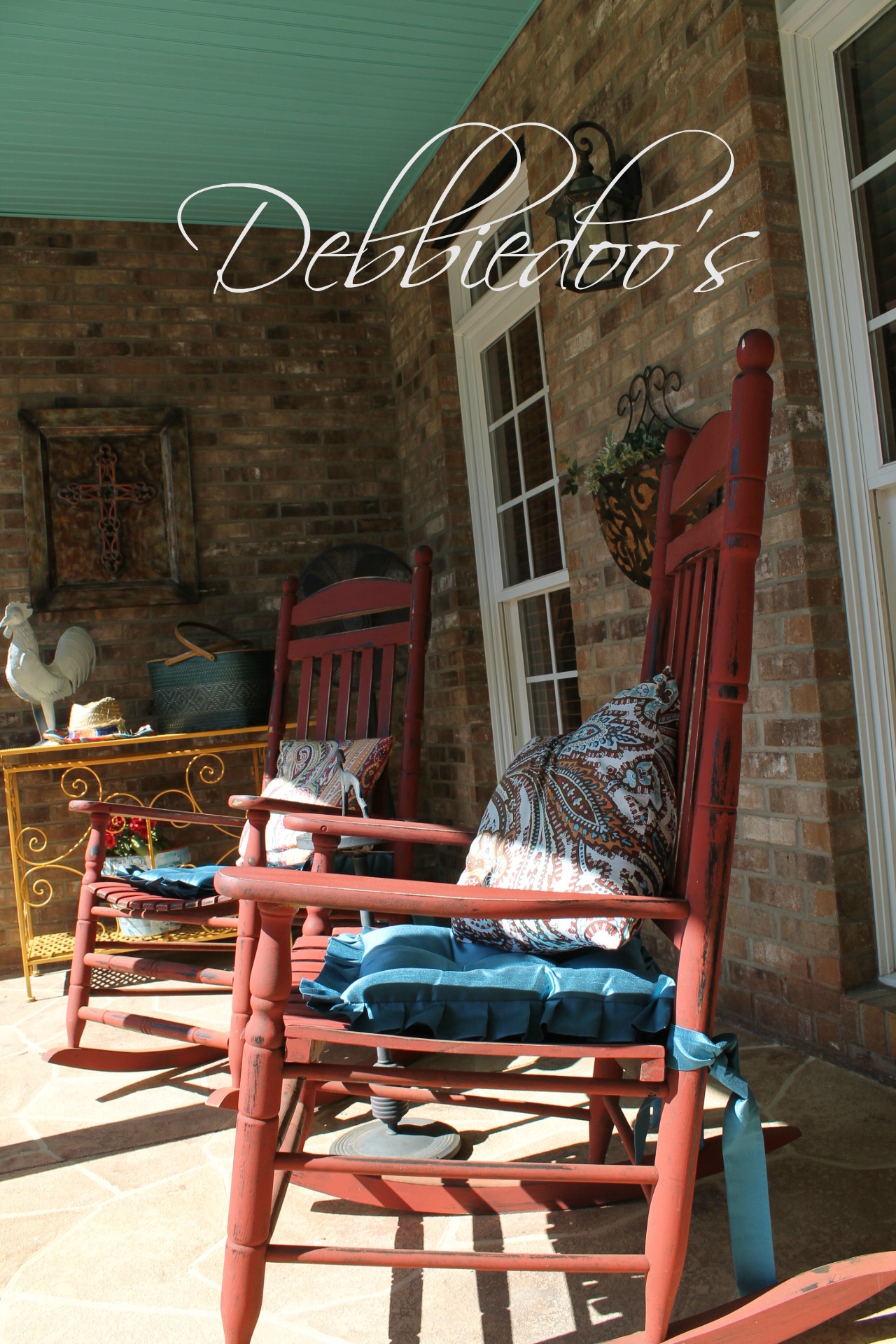 Said Painter man
liked it a lot.
As you can see it is slightly different than the Blue I shared in my first picture.
That picture was taken in Charleston.
There are in fact different variations of the haint blue and I went with
a Charleston Blue color that appealed to me.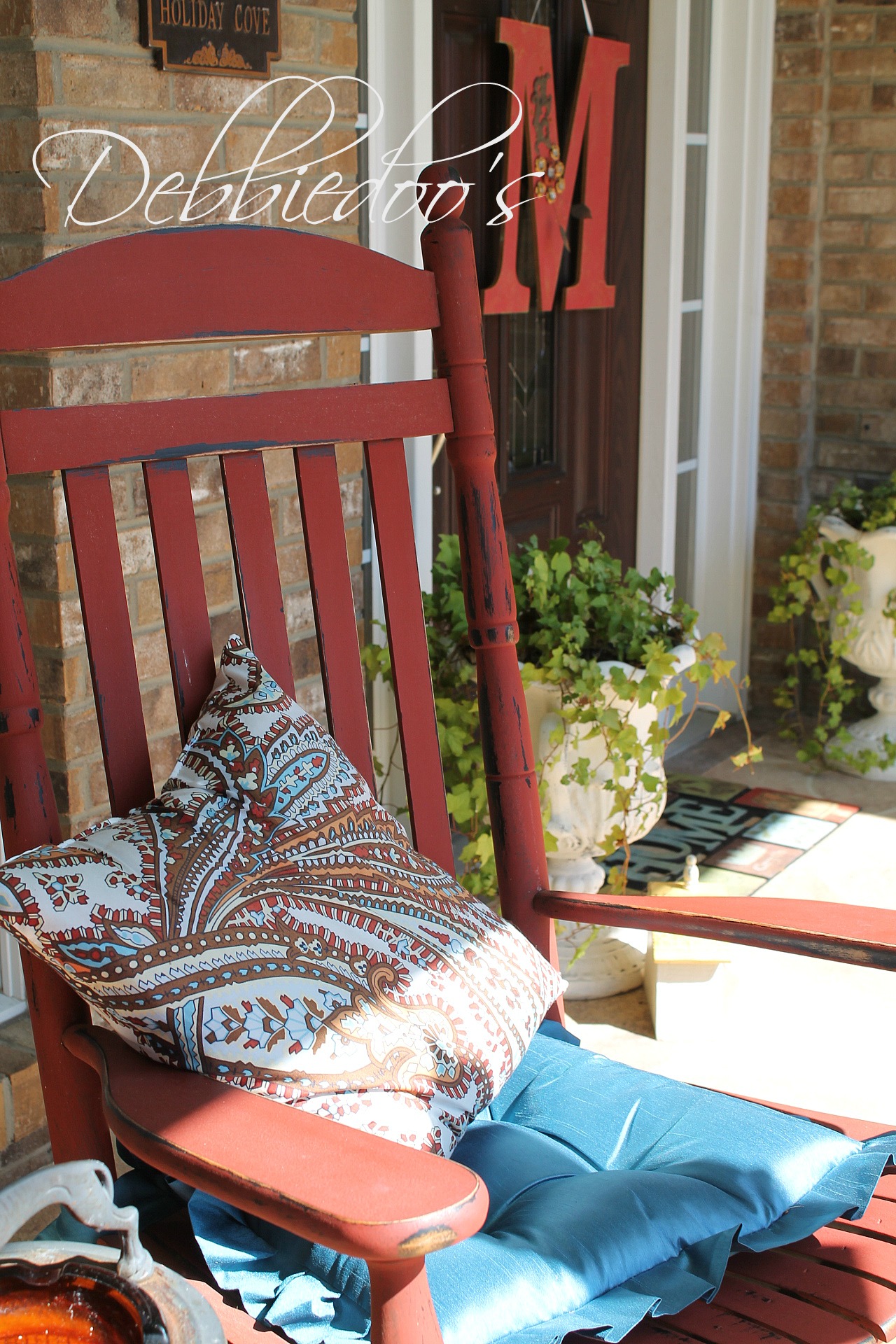 Of course, some blue accents here and there.
You know I love blue.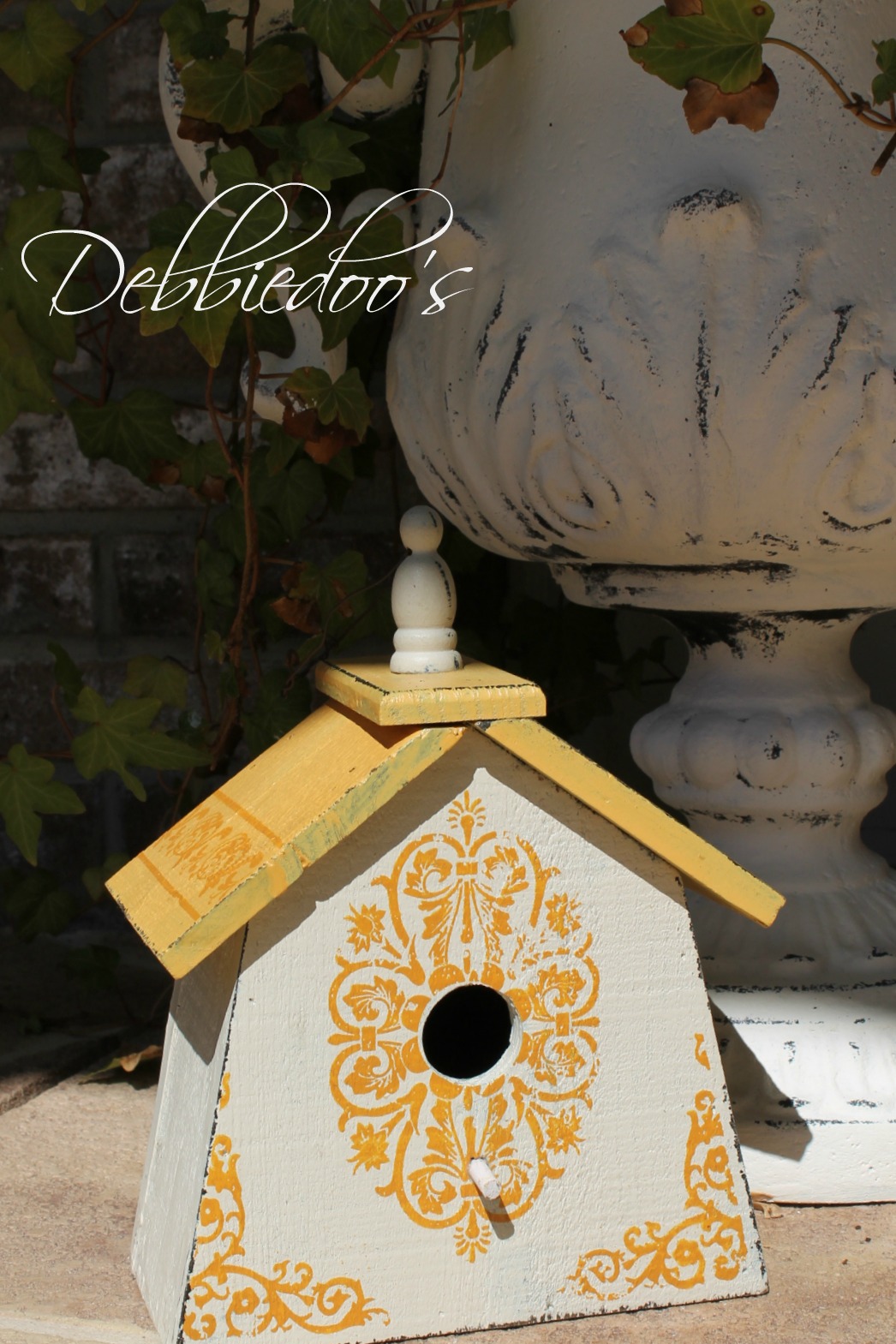 Thinking Spring very soon.
I can't wait to get some pretty flowers out here.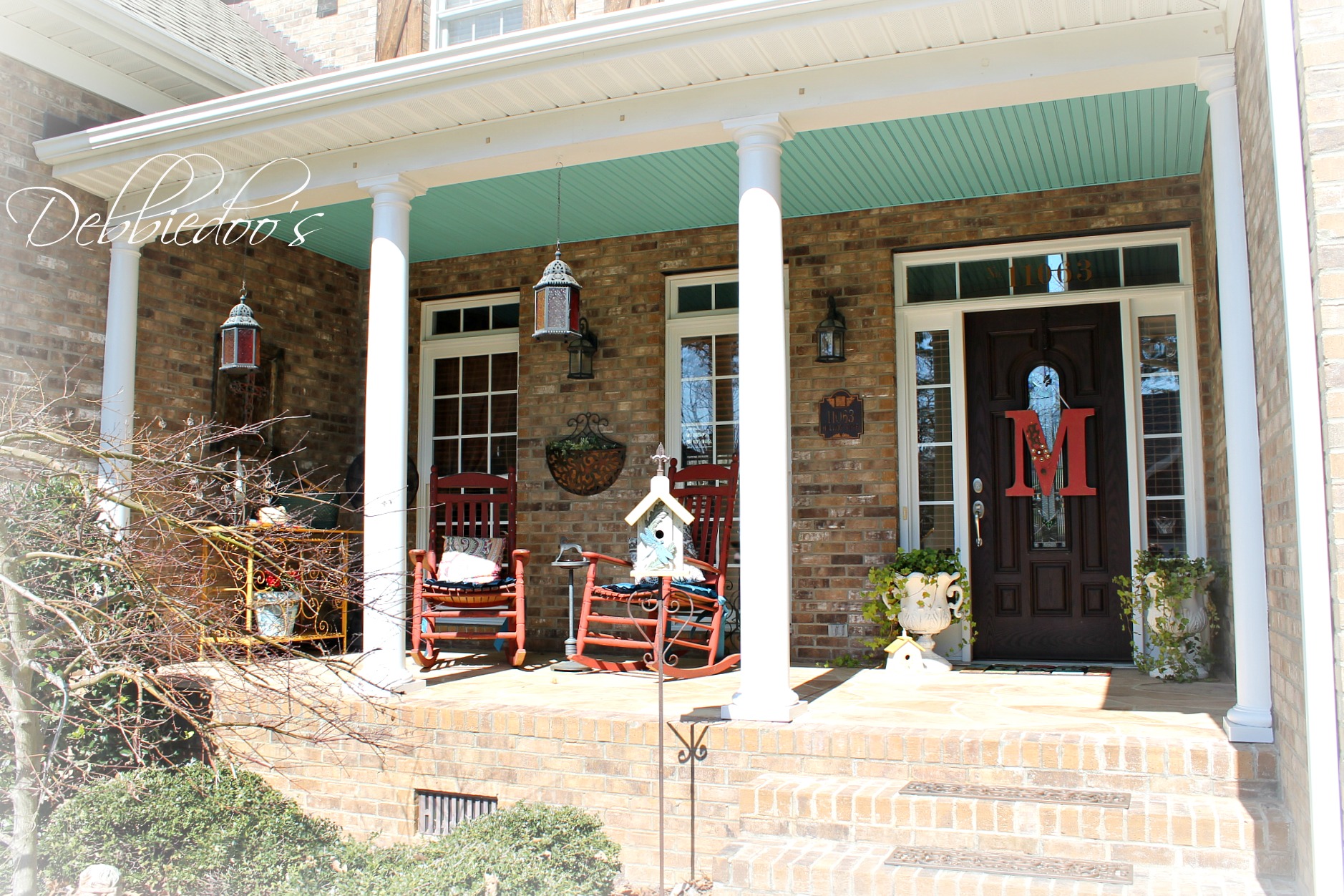 Thanks for stopping over today!
Pardon the end of winter, not looking so fresh but will very soon
Southern Rustic painted Haint blue porch.
Ghostly legends spurred the Haint Blue porch ceiling trend in the South, but you can pick this color just because it's pretty
 and why NOT be different in your town..