HI!
Welcome to the Newbie with a twist party.
Before we get started I wanted to share something, my husband actually spied and later went back to purchase.
This is an old chippy shabby chic style vintage mirror.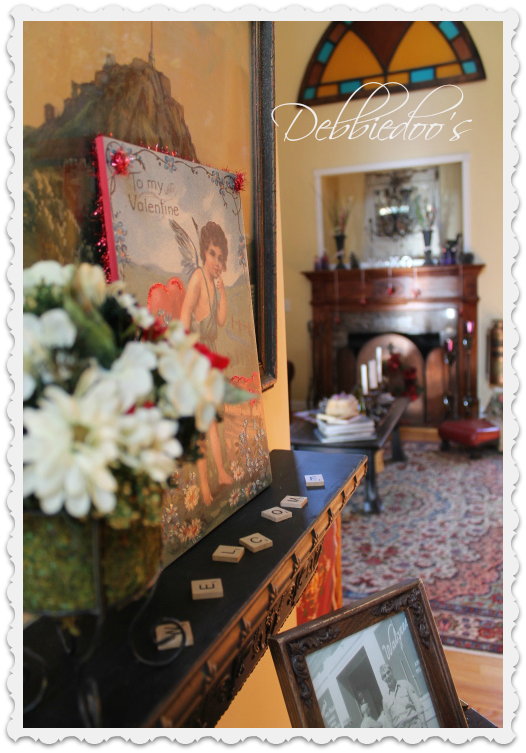 I
think.
Not really sure of the era, but if I had to guess, I would say 1940-50's.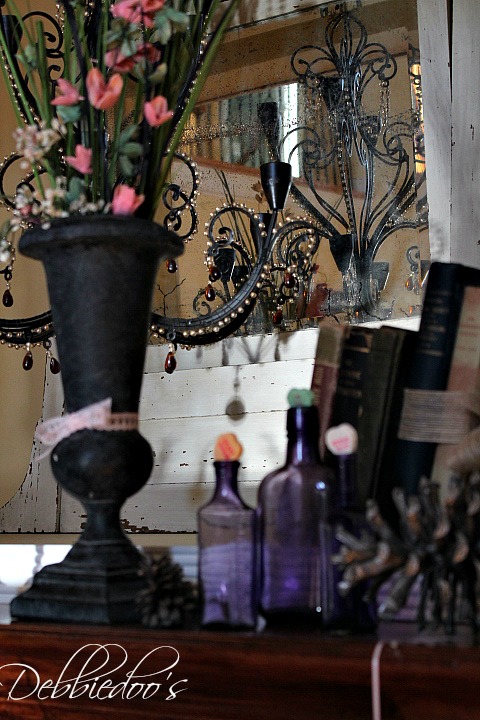 As you can see some of the chip and the mirror has that crackle to it.
what is that called if anyone knows?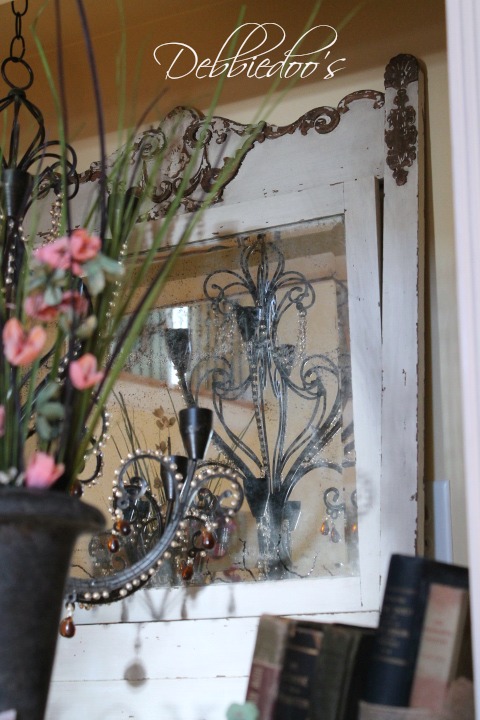 So this is how the story goes.
My husband and I were out looking for a craft desk for me.
I just wanted something old, wood, simple, and cheap.
Found it.
In the meant time Mike was walking around and saw this mirror.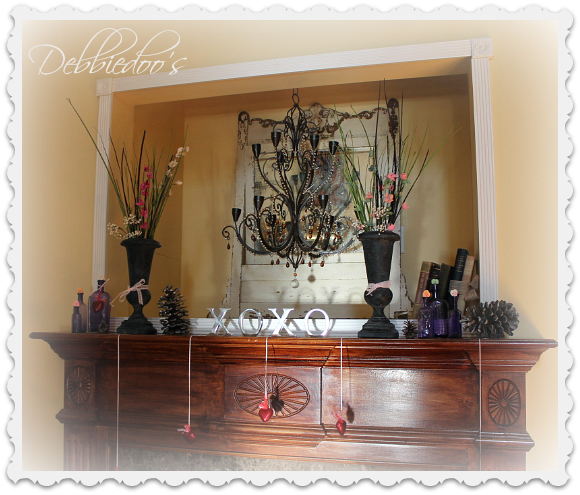 He showed it to me, and I said, yes very pretty.
We have no where to put it,
and we left.
Later on in the week, Mike told me, that mirror "spoke" to him.
There was something about it.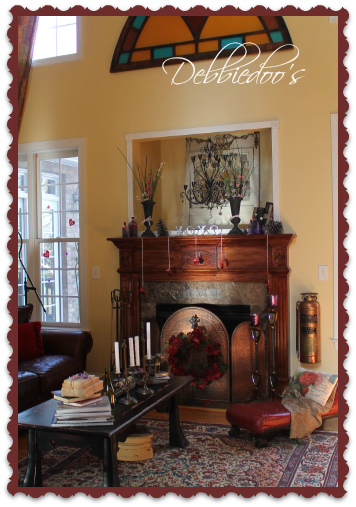 I told him, there was something about Mary too!

I said, go get it, and figure it out where to put it.
The price was right, so that is what he did.
The End.
If you missed our Valentine family room you may check it out.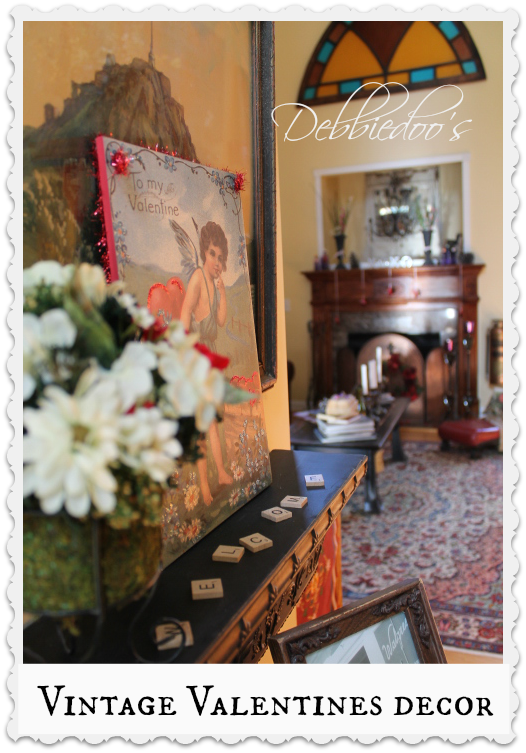 I believe you can see the old mirror in one of the pics.
This one just lightens and brightens so much nicer.
First a few reminders
 our Valentine's Dollar tree decor party is happening NOW!
following the ending of that  party
will be
my Magazine copy cat challenge on January 28th.
There will
be
NO
NEWBIE
Party that week, and the magazine copy cat party will be in place of that.
If your new here, go on up and check out my copy cat collection to see what it is all about.
Let's get this party started!
Don't forget, to mix and mingle and make some new friends.
that is why you are here!
Mix with the Newbie graduates too…they are super people that not too long ago
doing the very same that you are today, which is looking for new blogging friends and connections.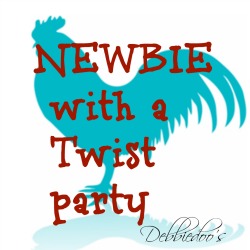 Please be sure to add my link or button to your post.
I plan on shouting and sharing on Facebook, and then doing a big feature post each week.

I also pin a few while I am at it…so follow me along there if you wish.

Please add my link or button. If I don't see it, I can't feature you.  Thanks:)
NEWBIESblogging 6 months or less and/or less than 100 followers.
NEWBIE graduates:  You were a former participant in the party and have now since graduated.  ALSO, open to ALL DIY/CRAFT bloggers.
I am combining the lists to make it simpler for ALL to link up.