Hi Newbies, oldies and everything in between!
This weeks round up is all about furniture makeovers, with paint,
stencils, wax and more.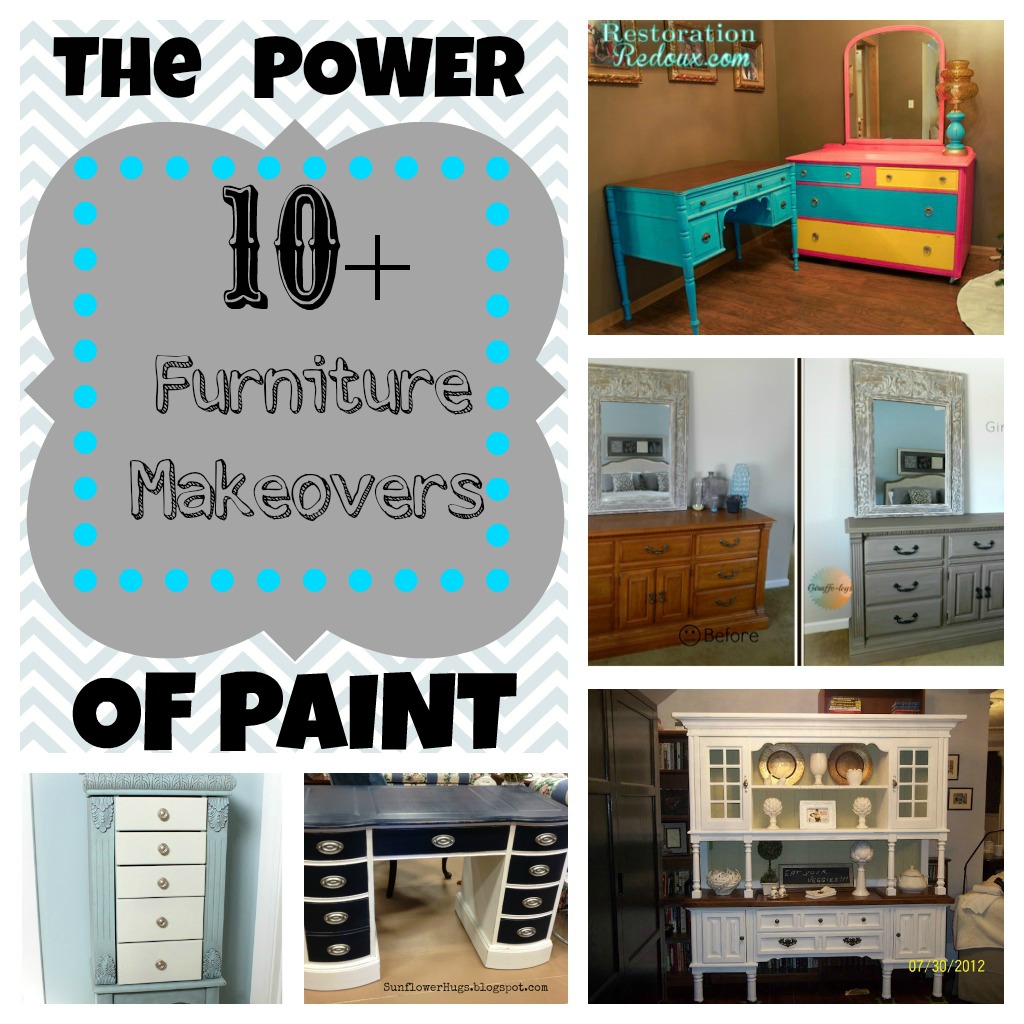 I was really surprised to see that many this week.
LOVE THEM ALL!
*******************
So let's start with
Armoire Makeover by Callies Crafts
City girl arts share what she calls this beauty Midnight Diamond
Sunflower hugs
shares an awesome
 Alaya, from the diy diary shares her first time painting furniture
 Simply vintageous
revisits
Several of her past pieces, that will just blow you away
this Dining room hutch is one for example
Next,
Giraffe legs
Shares a pretty
Painted dresser makeover with Annie Sloan chalk paint
C0c0 color.
Dawn from Creative cain
shares a once hunter green
Shari from Turnstyle vogue
Not only shares ONE
but
TEN
of her furniture makeover favs
Ok I will let you peek at just one, but you have to head over to see the rest.
In fact all these ladies would love a visit or two.
Shari calls this
Last feature of the day is by restoration redoux
Gorgeous
Ugly duckling transformations shares
a very cute
See you later on for the newbie party with a twist.
Thank you all so very much for joining me each week.