Hello there!
Today I am sharing my Holiday knock off display that I chose to copy this year.
I am sharing it early so that I may include it in other linky parties coming up.
I will call this round of the party my Holiday knock off decor party instead of the Magazine copy cat challenge.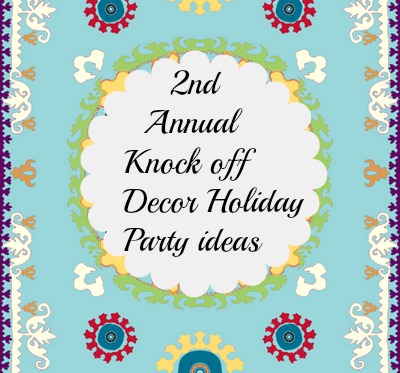 Because this party, is all Holiday knock off ideas, whether they are from magazines, pinterest, other bloggers, or whom or whatever you copied from someplace else.
and let me tell you, you came to the right place to be inspired.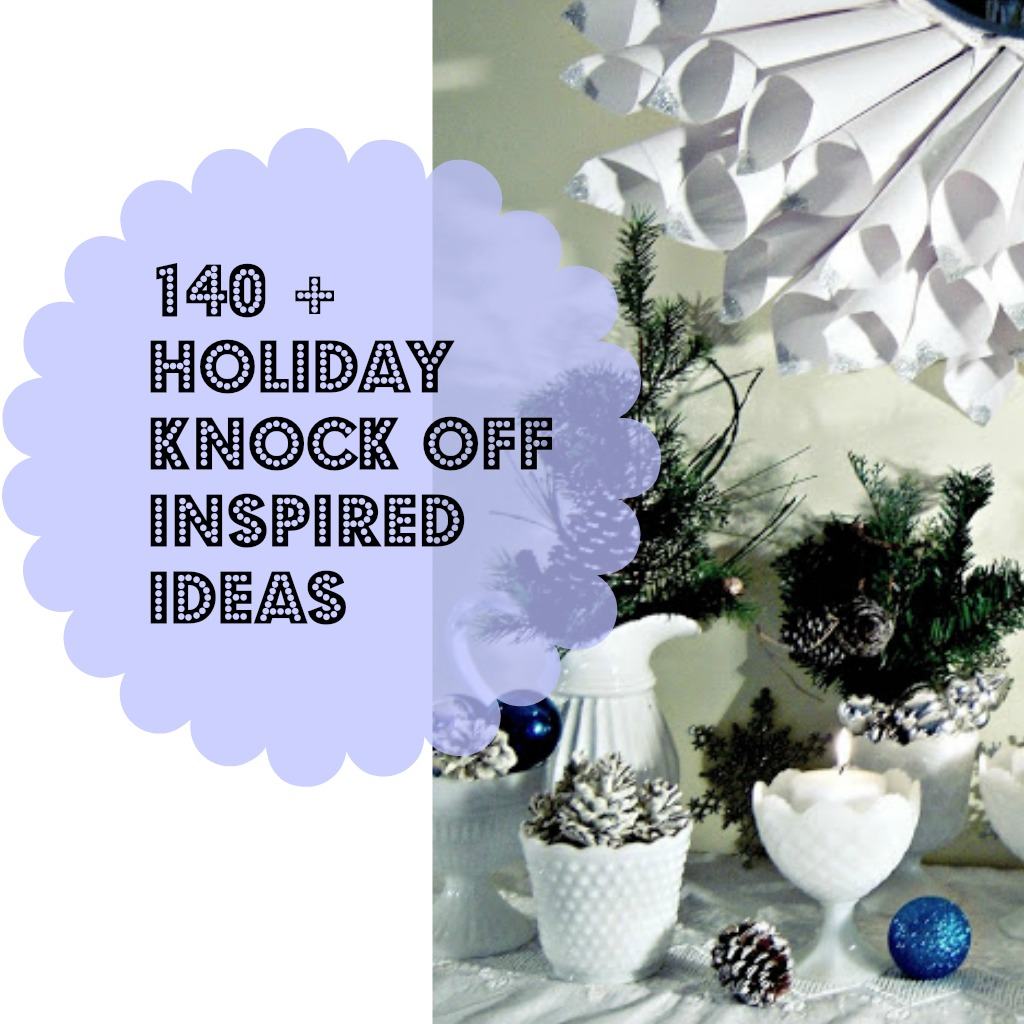 There were so many inspiring ideas, you could sit here for hours browsing through.
This year, I went simple.
Simple is best for me.
Because, I am a simpleton, or as my older son sometimes refers to me
as Debbiedoofus…
Nice…right, I raised a good son there.
It's all in good fun, and I love that we can humor each
other in this family.
Soooo…in my quest to find the simplest, simpleton idea…
I browsed Pinterest.
Of course so many great ideas.
LOVED these spray painted pine cones.
Never a shortage of those around here.
I then saw these cute pinecone table place settings…or as they referred them as table favors as well.
Your guests can leave with them.
Now let's put the two together shall we?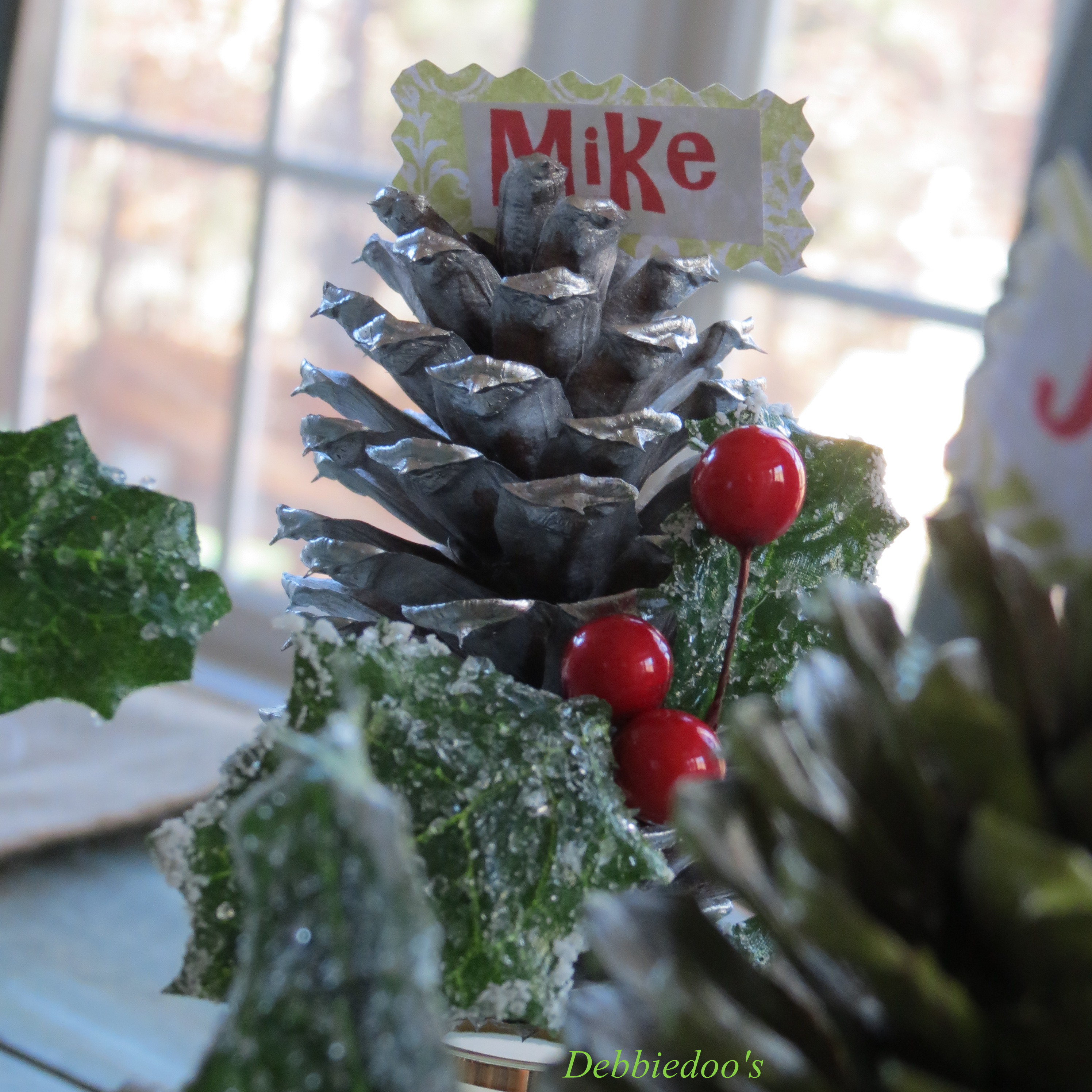 Out to the back yard I went…
out came the spray paint…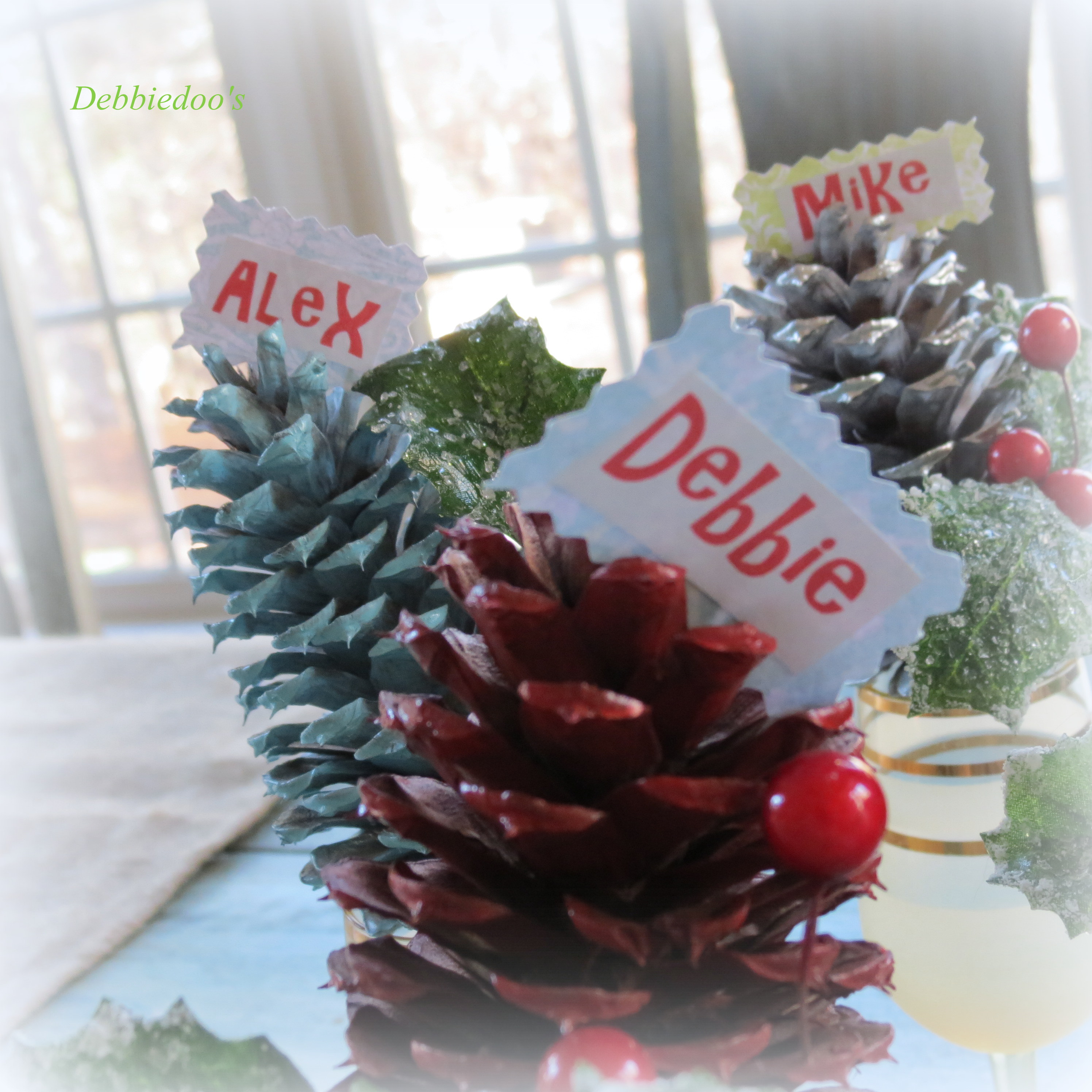 Found some faux holly berry greenery.
I do have the real thing, but let's face it,
this will last longer and I can keep them out looking pretty.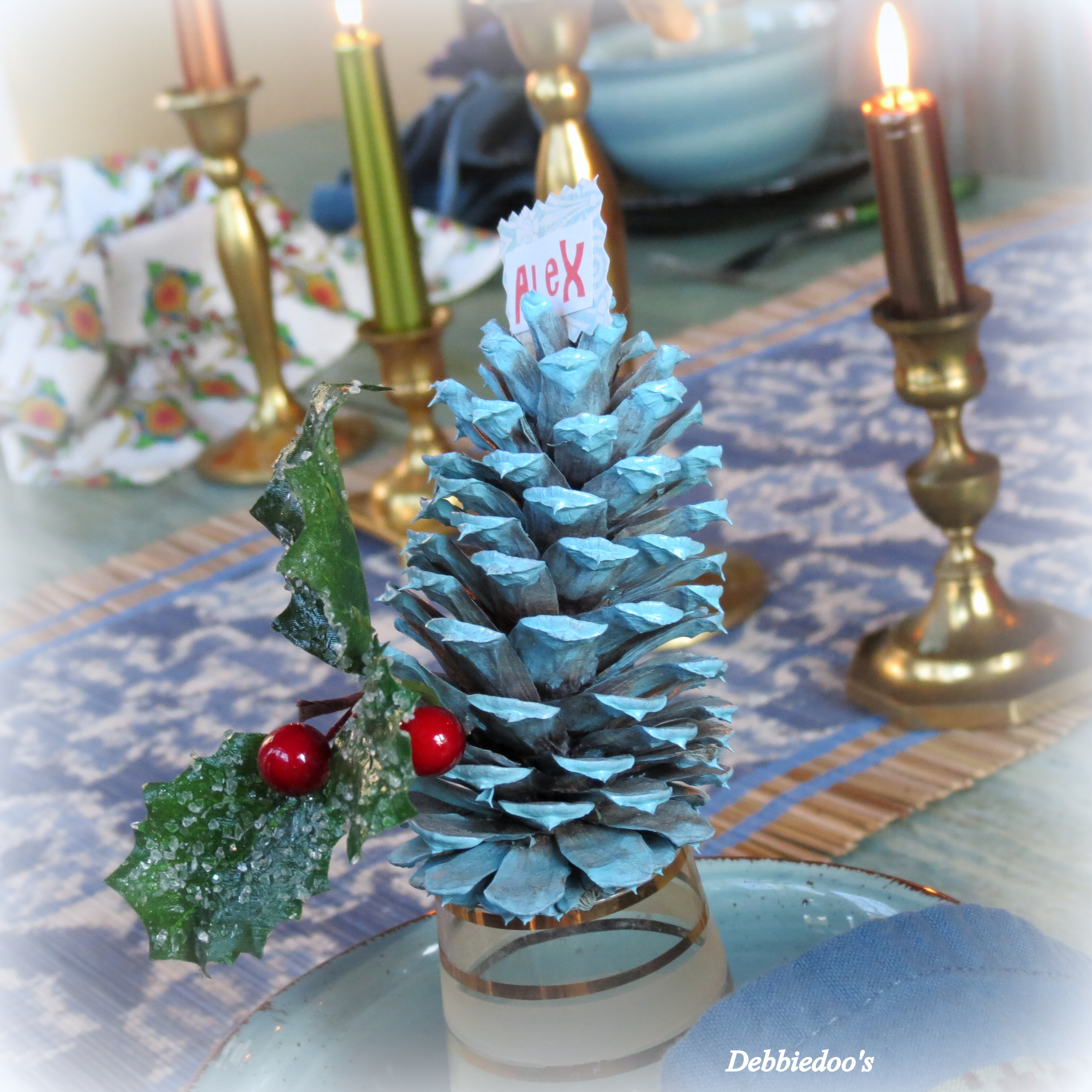 These spray painted pine cones made for a really pretty table setting.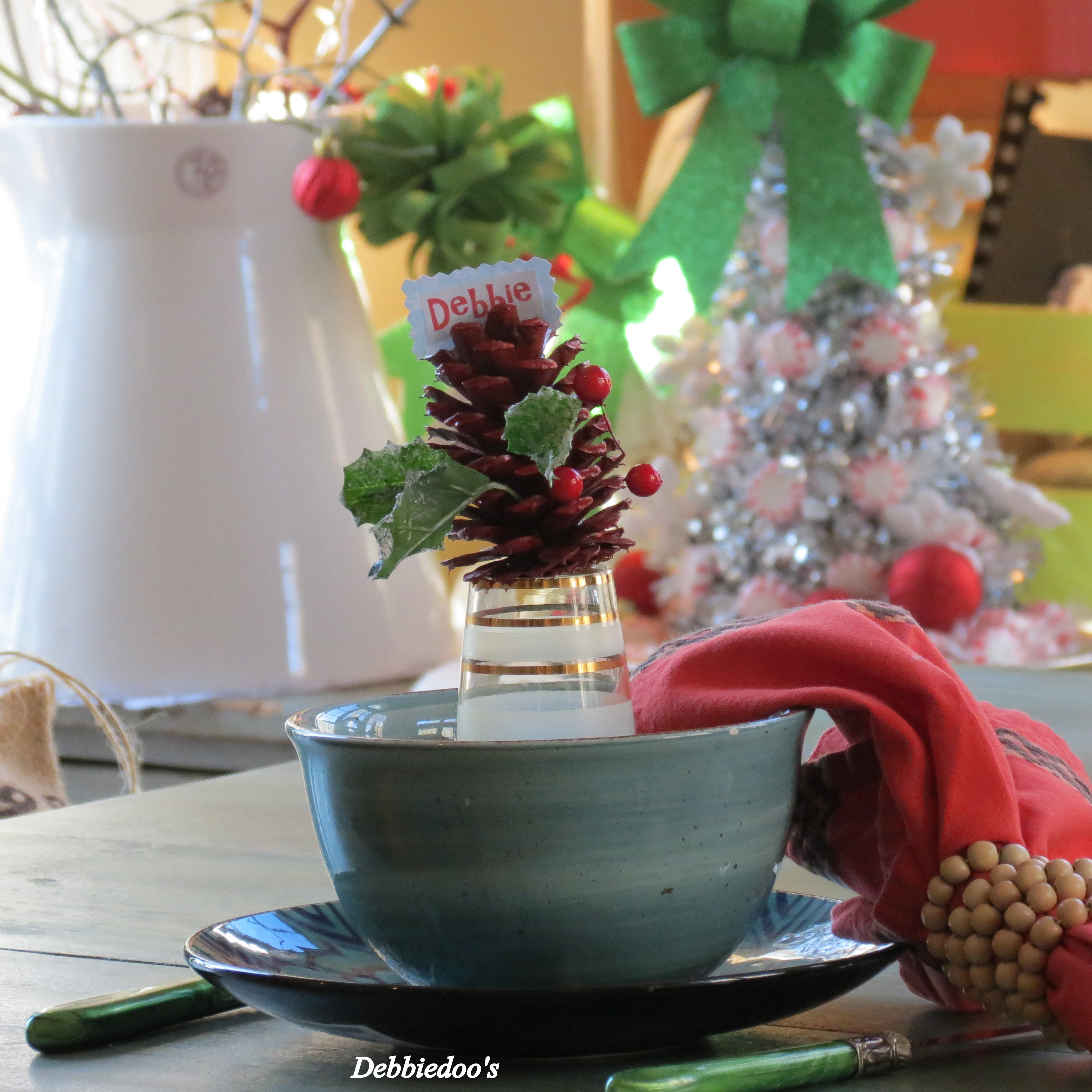 Colorful, simple and and makes a great Holiday tabletop place setting.
thanks for stopping over today. If you are not a regular I sure would love to see you back again.