It's the Holiday season!
Christmas wreaths, trees, and toppers.
We see it all. Some very unique ones I might add!
I am getting so many inspiring ideas out here lately.
Really who needs to even pick up a magazine anymore?:)
Unless you are joining my Magazine copy cat challenge which is coming up
December 10th.
I am super excited about this party.
THERE WILL BE NO NEWBIE party that day

.

Now onto last weeks features.

How cute is this spool tree?
by Giraffe Legs
Cutest tree topper by Houseontheway
Mr. C with Style shares some really pretty Christmas decor and her tree is super stylin.
The headmistress shares her wreath with memories.
Life on Lakeshore shares yet another burlap beauty.
Bet you have never seen a a tree like this before.
You would NOT believe what Thrifty rebel made this out of either.
CUTE.
How cute is this Cookie cutter wreath?
Great tut on this as well by Serendipity refined
Nothing like a good ole fashioned Christmas tree packed full of family ornaments.
by Priscillas
Shari from Turnstle vogue, as always shares the prettiest of decor…her tree would be no less
Rest assured this may be the only
ELF wreath you see this season
The crowned Casa outdid herself on this one.
joy2 journey shares a really pretty 30 minute wreath and tutorial.
I love these ornaments
Bliss from Bliss ranch went with a non traditional door hanging.
Don't you just love her very own vintage ice skates.
I loved Sherry from Decorating with cents mesh colors she choice on her tree.
very pretty
How pretty are these trees?
You really want to head on over to somewhatquirky to see how she did these.
In fact,take a minute to stop by all the features if you can, say hi, and make a new blogging friend today.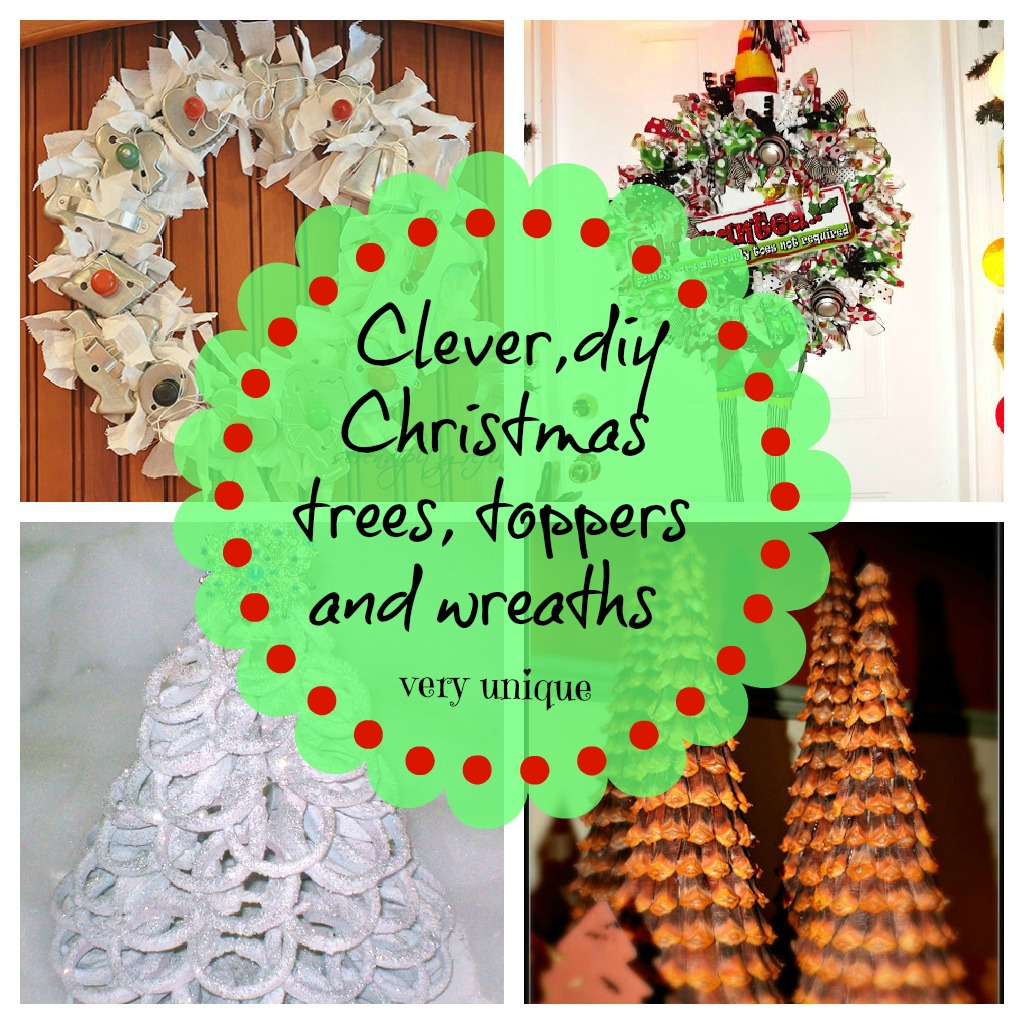 I appreciate your time, dedication and your friendships.
I plan on shouting and sharing on Facebook, and then doing a big feature post each week.

I also pin a few while I am at it…so follow me along there if you wish.