Halloween, spooky, tablescapes
using decor from the dollar tree.
I will call this one, don't bite the hand that feeds you!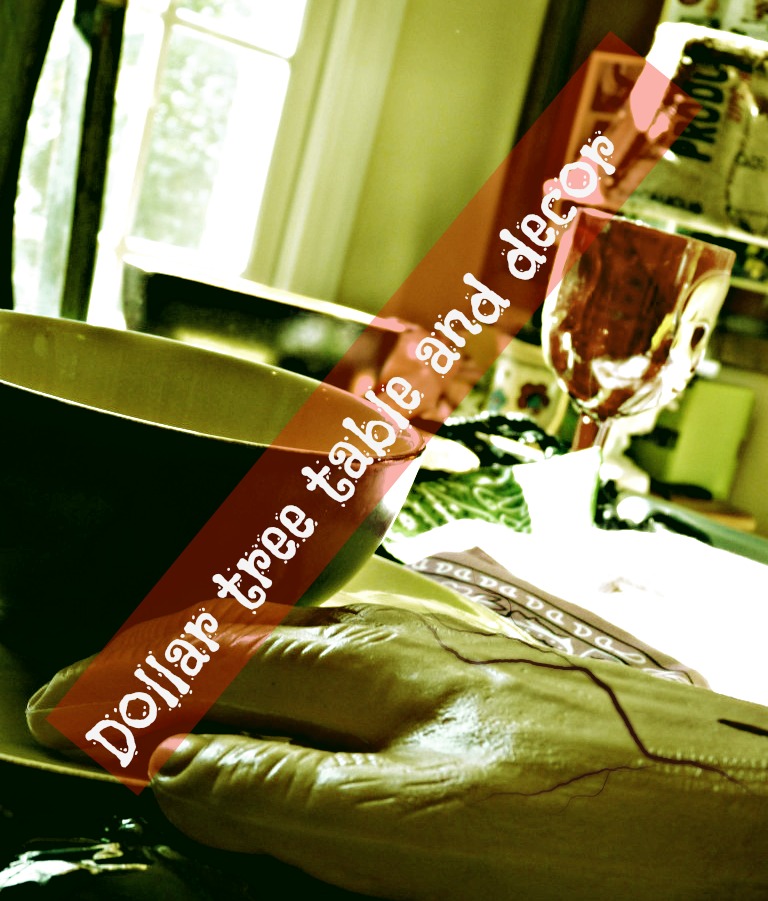 I am good for ONE Halloween tablescape a year.
I always change them up so my boys never know what they will get from year to year.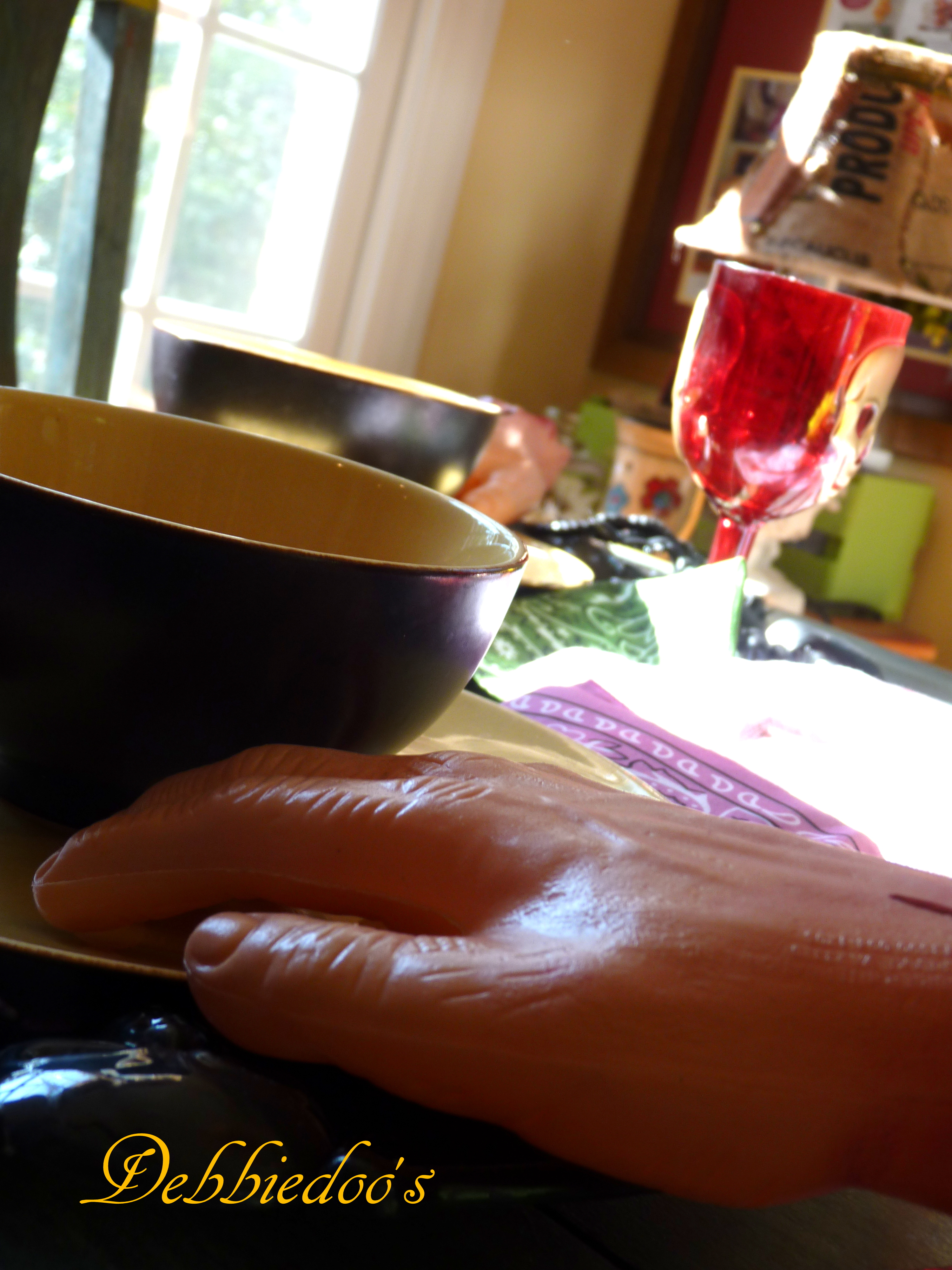 Of course my one stop shop this time of year is the Dollar tree.
they have the best goodies per season.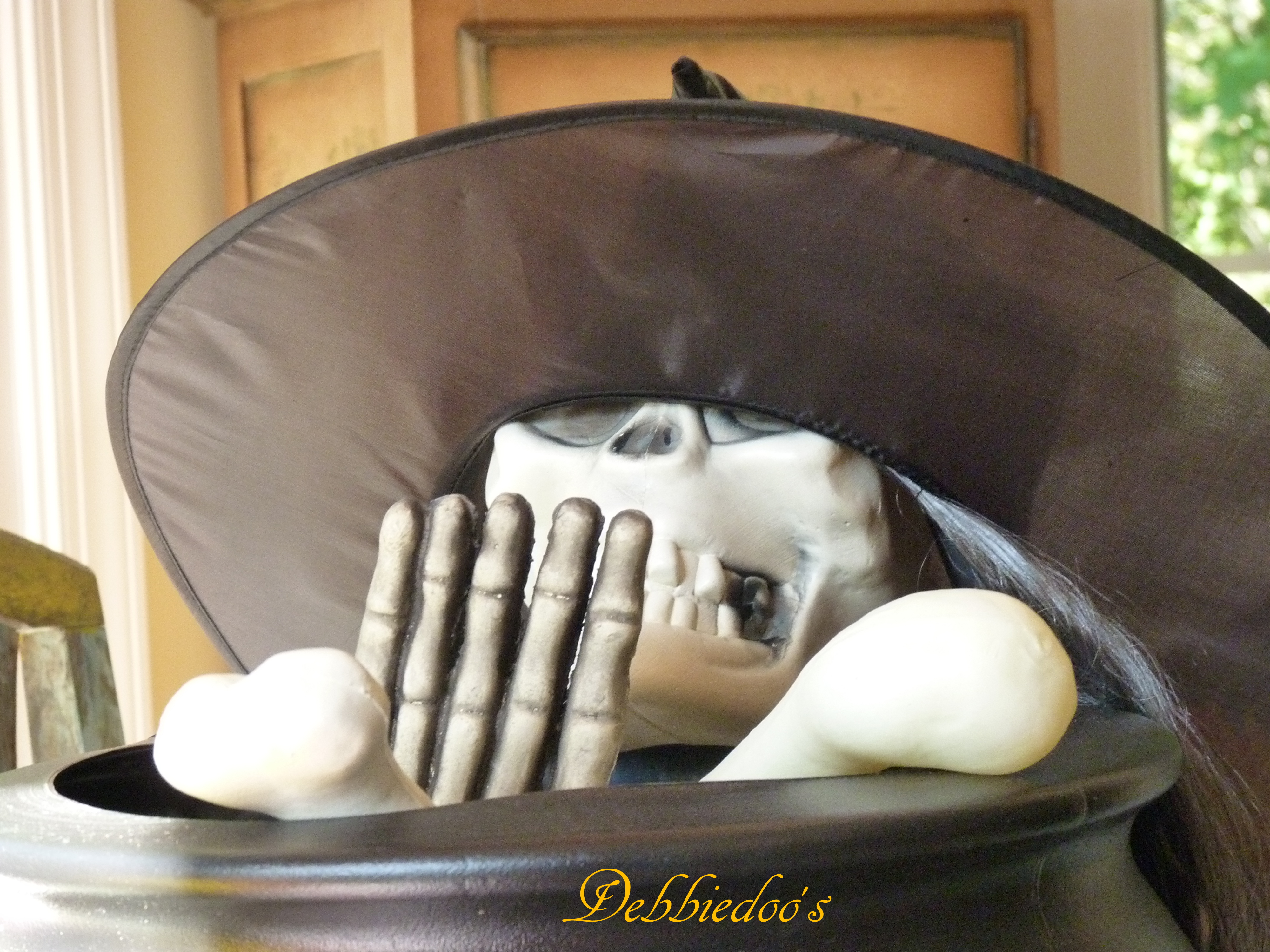 mmmm..hmmm…that's what she said!
I have to add a touch of pretty.
My recycled cans of course.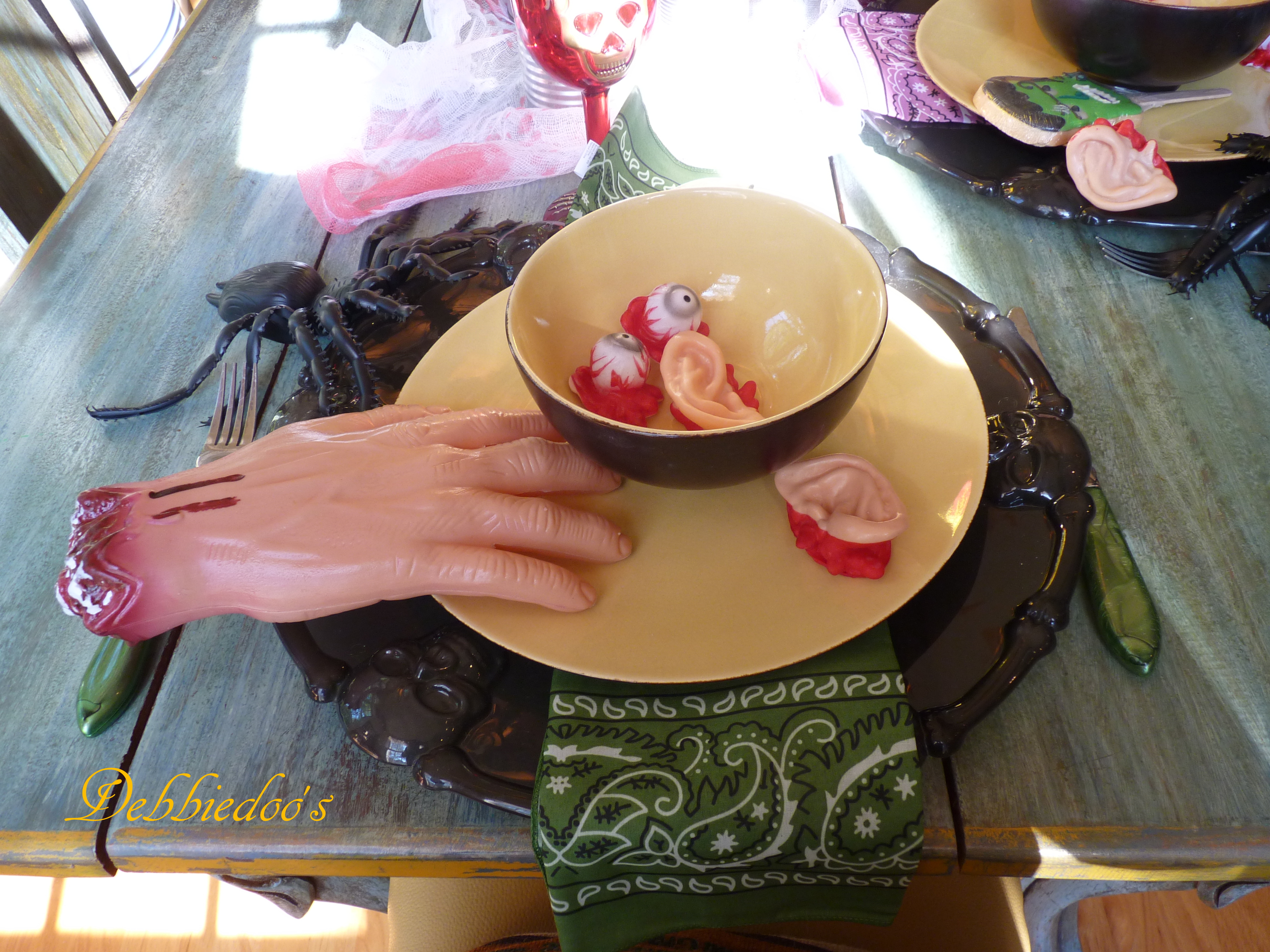 Even the bandannas came from the dollar tree.
Let's see, we have eyeball and ear appetizers if anyone cares for one.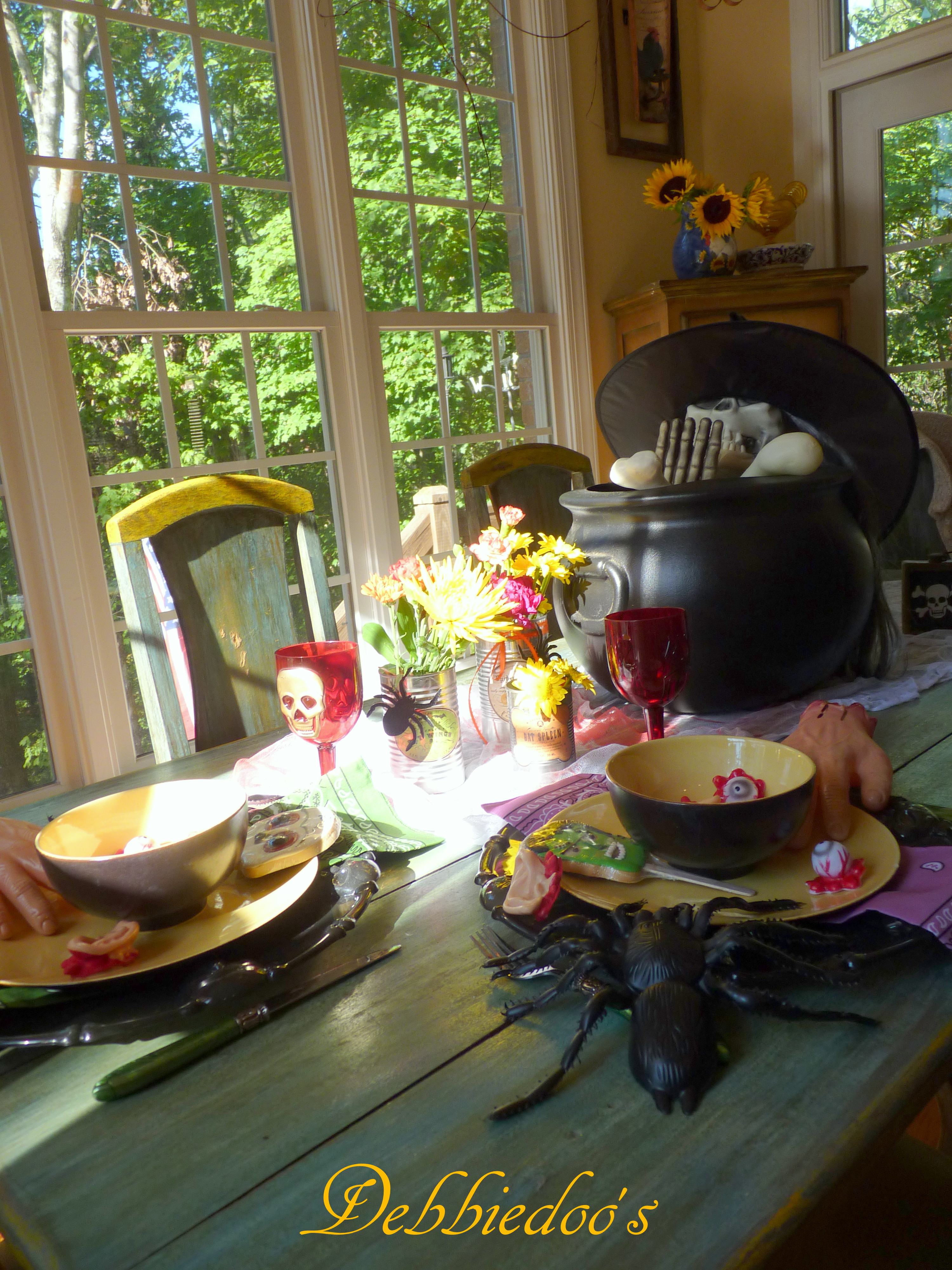 I am loving these big rubber spiders.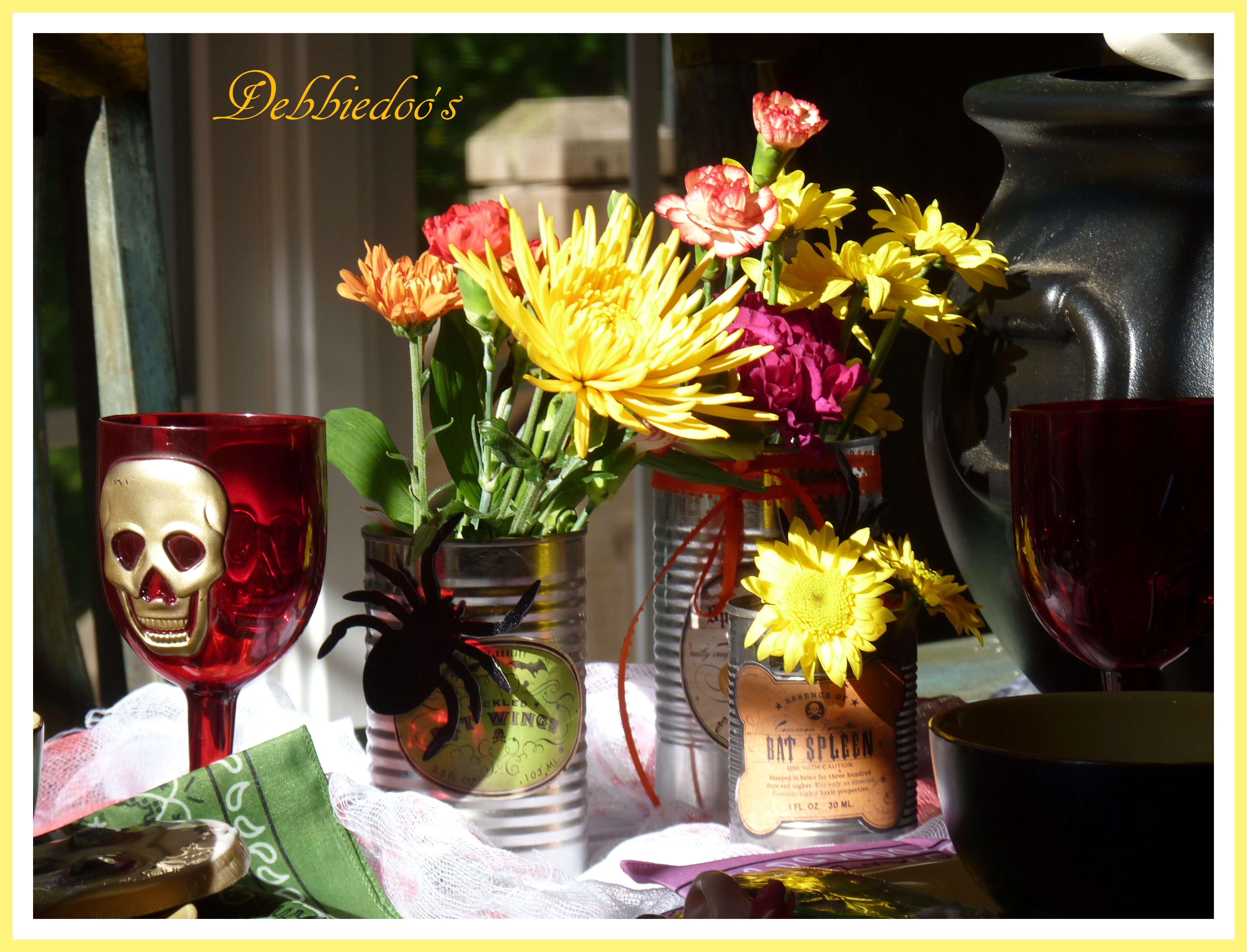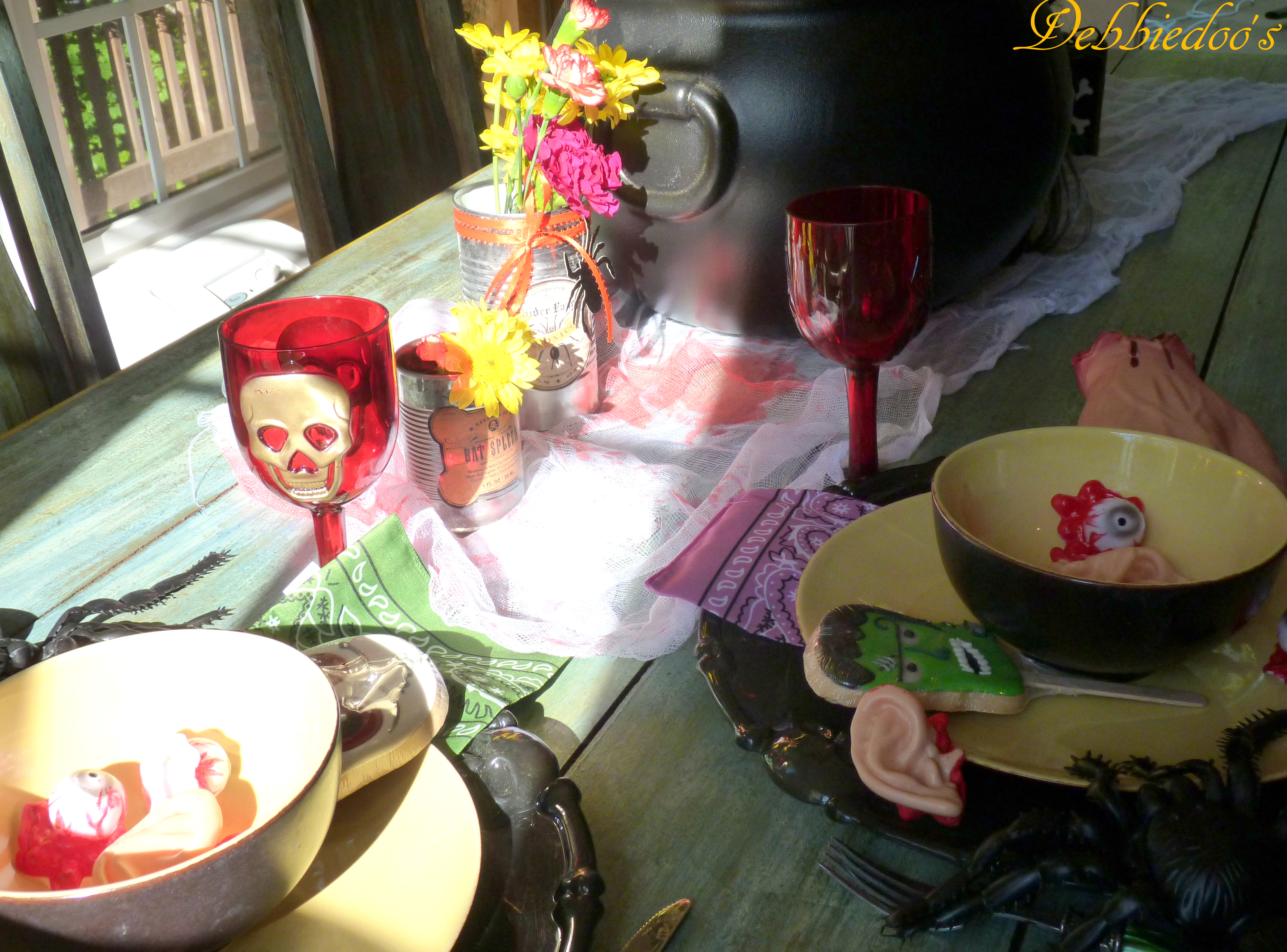 Chargers, glasses, skulls, bones, gauze bloody runner, all from Dollar tree.
Those big sugar cookies were a huge hit. Jack could not wait to finish dinner so he could eat this.
The big black cauldron came from Walmart last year.
Want to see the rest of my