I noticed I mostly feature home decor after my parties.
In fact, I can only remember a time or two featuring a recipe.
So not fair of me! And I never even realized that til now.  So I do apologize to all you foodies, because I sure love food and a good recipe myself.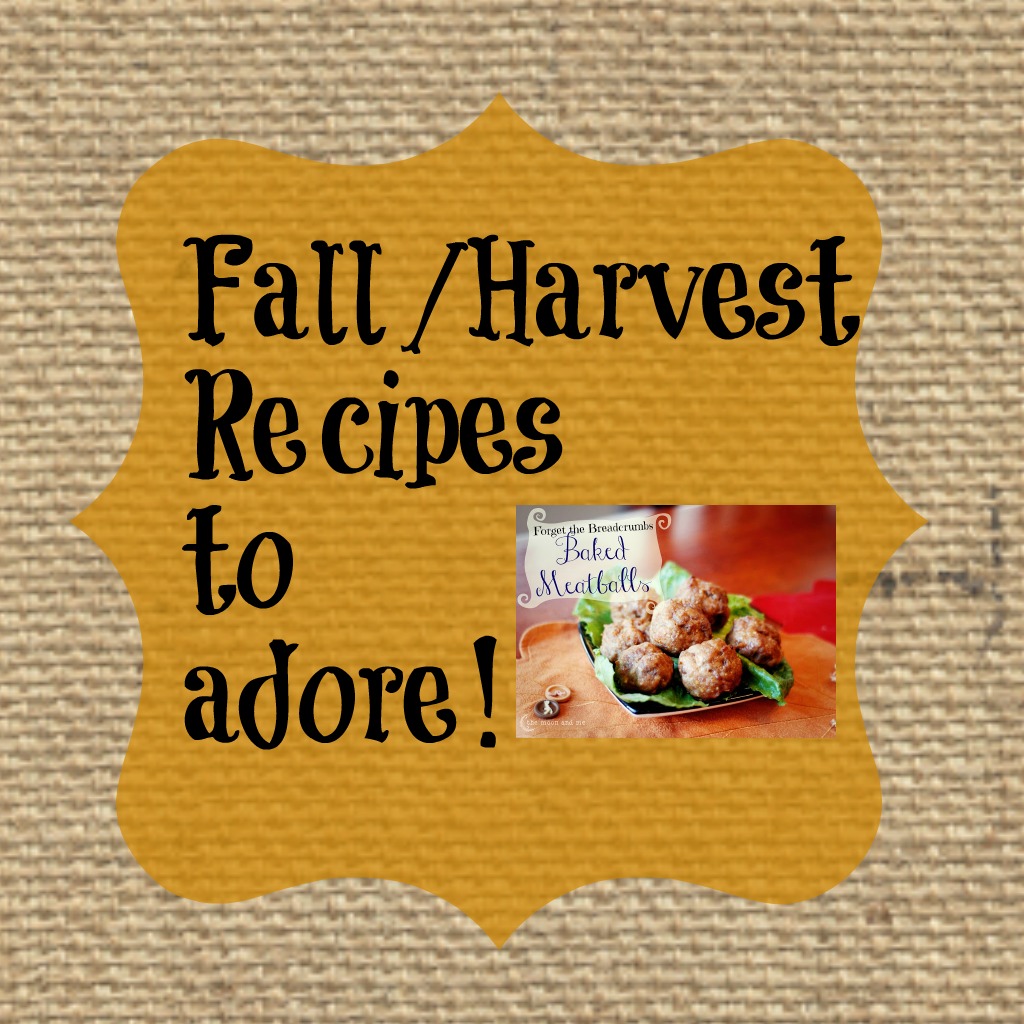 With that being said, today I decided my features are all about Fall/Harvest recipes, from cupcakes, cookies, muffins and more!
and I throw in a baked meatball for good measure:)
YUM…
get ready to drool.
I will start with Kathryn from the Dedicated House's 
Cookie, Reese's, Brownie…Whatchamacallit
I will stop right here and you will have to go over to see the rest.  OMgoodness these are on my list.
Who doesn't like Apple Cinnamon this time of year?
mmmm…I can smell these from here.
I have never baked a meatball a day in my life.
Sounds good for Fall though.
Halloween Meringues
How about a Harvest salad?
So now that you are drooling, how about we get this week's party started!
Feel free to grab a feature button on my side bar.
Let's get this party started:
I plan on shouting and sharing on Facebook, and then doing a big feature post each week.

I also pin a few while I am at it…so follow me along there if you wish.

Please add my link or button. If I don't see it, I can't feature you.  Thanks:)
NEWBIES blogging 6 months or less and/or less than 100 followers.
NEWBIE graduates, you are no longer a newbie but have attended my party in the past.
CRAFTS/diy, all are welcome.