Good day everyone!


Fall is in the air around the Carolina's and I am LOVING it.
I kept our Fall mantel very simple this year.
I told you I kept Fall decorating pretty simple as well.
You get the gist and the feeling around here, so that is all that matters.
I have bins and bins full of goodies but just did not have the time nor energy to dig them all out.
I am only sharing a few snippets for now.
The diy banner I did myself and will show you how and what I did at a later time.
Decorating with old torn up books really adds to the rustic look I like.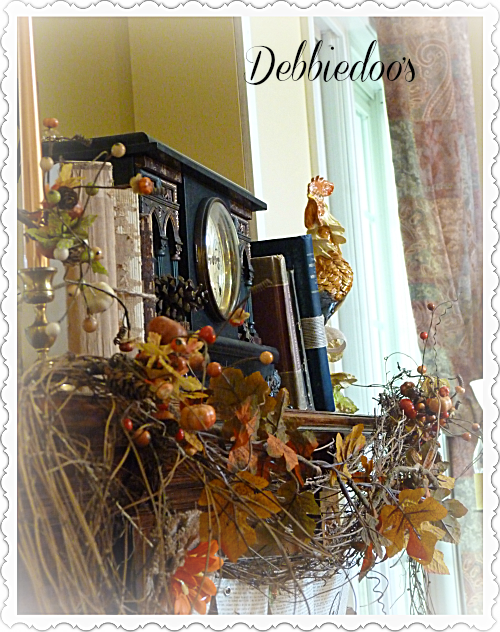 Sticks,twigs and leaves adds to the Fall feeling.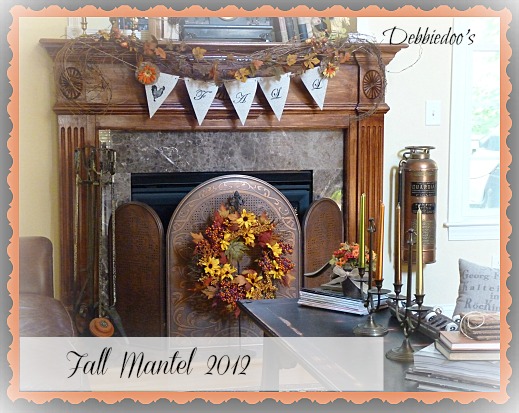 That is it for now folks! Gotta run…
Let's get this party started:
NEWBIES blogging 6 months or less and/or less than 100 followers.
NEWBIE graduates, you are no longer a newbie but have attended my party in the past.
CRAFTS/diy, all are welcome.
All I ask is that you add my link or button to your post.  I also encourage you strongly to mix and mingle.  Remember a lot of you are new and are looking for some new friends out here….THIS is the place to find them:)
Sharing my mantel with:
***Don't forget coming up this week is the Magazine copy cat challenge***
Follow along with me on FACEBOOK