O M G!
Here I am in Edisto, Beach SC and have no internet in the beach house my friends and I are staying!
HOWEVER, my friends being my friends, found me one:) I won't be here long….:as I sit here , waiting for my Shrimp and grits..My friends embracing me, as I blog!
This weeks blogger featured home tour fell through!
Darn it, now what do I do?
I know you all look forward to this feature every Friday!
Oh, I know

, I will call my good friend Kirstie Alley!  You know her right?
Cheers,

one of my all time favorite shows.

I knew she would pull through for me! She always does!

What you probably most will be surprised about, is this gal LOVES pink.

Pink, shabbilicous girlie house if I ever did see!

SOOOOO….
Come on in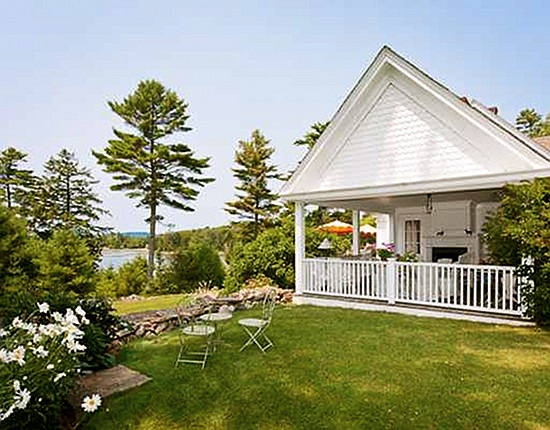 Pardon the quality of pics.  She had to take the snaps in a hurry for me!
The house was built in 1993, the same year Kirstie bought it for 1,150,000. The 3,371 square feet, 5 bedroom, 4.5 bathroom home is decorated in a very girly way and it feels even more special and enchanting for that reason.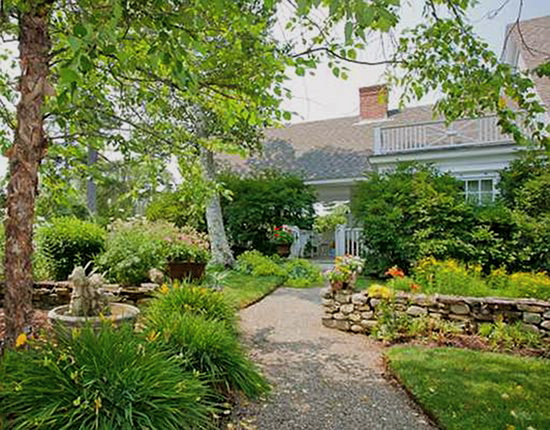 What beautiful and enchanting gardens that adorn the property.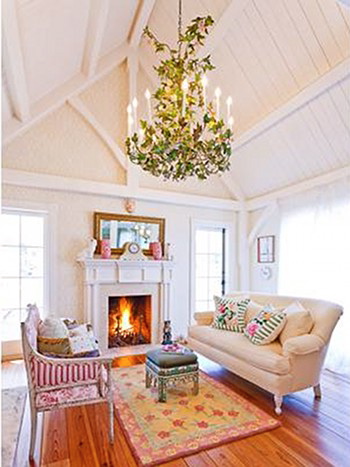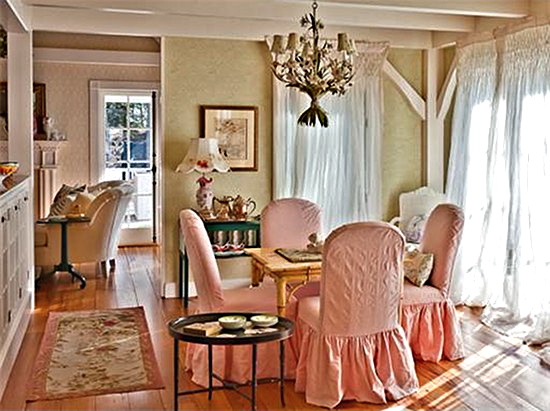 Dining room.
This cottage was built in 1993 but has an old-charm feel.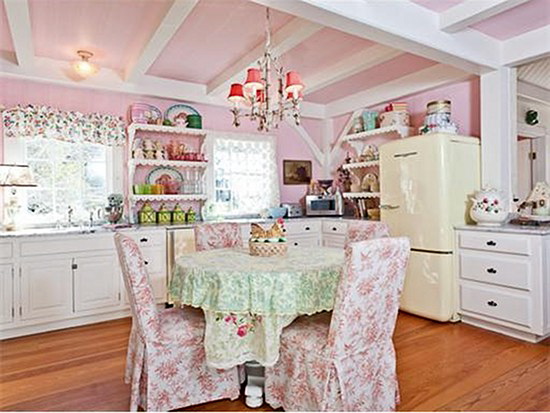 Love that fridge…very retro!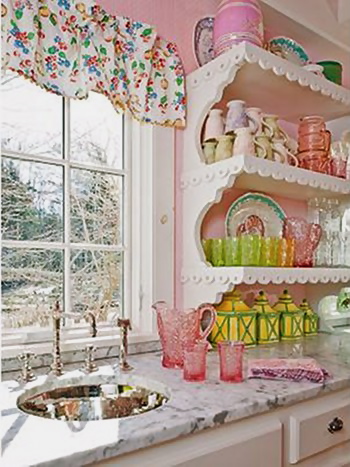 I like the shelving and the sink.
This tour may not be for everyone…however, I am thinking we can all get some fun ideas.
I love that valance!
I can assure you my husband would not be caught dead sleeping in this room, and by right, he shouldn't be sleeping with Kirstie anyhow!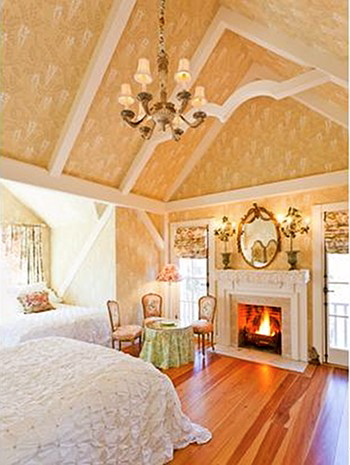 Now, I would not mind being a guest here!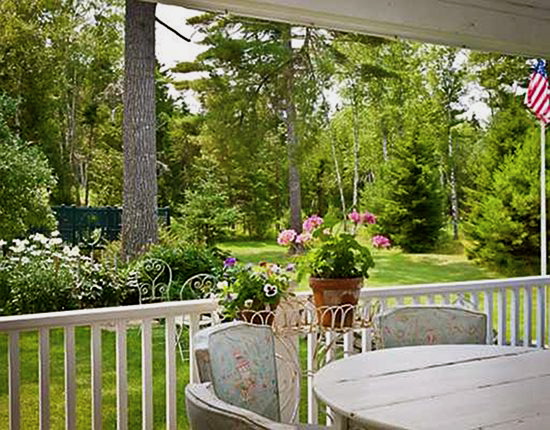 Signing off now girls!
Thanks Kirstie for having us view your lovely home.
Actually, I think this is your old home and you have since sold it.
SOURCE of INFO
DISCLOSURE:  I do not know Kirstie and we are not personal friends.
Did I really have to clarify that for you? Just in case:)