Today I am sharing a very unique, fast and delicious Nutella dessert  pizza you may want to try at home.
In fact, many of my friends have since.
You do not need a pizza oven in your back yard to make this.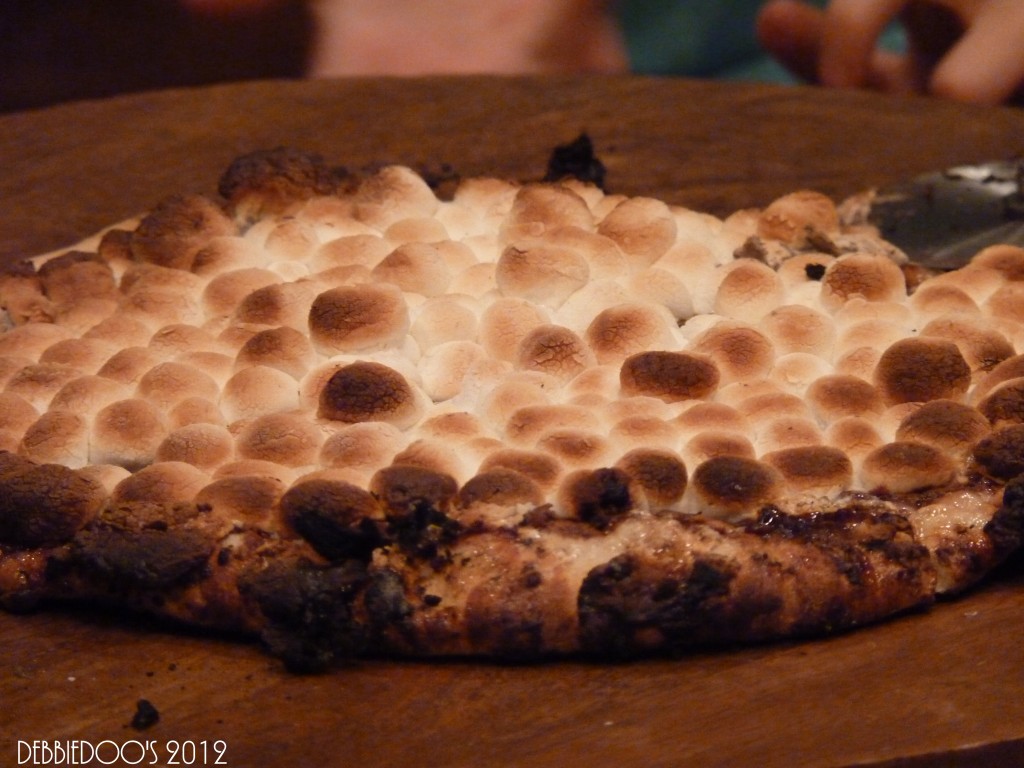 Nutella is a delicious hazelnut spread that contains quality ingredients, such as
skim milk and a hint of cocoa.
Nutella can be found in the peanut butter isle.
Spread a thin layer of Nutella on your pizza crust.
Top with mini marshmellows.
Bake, eat and moan!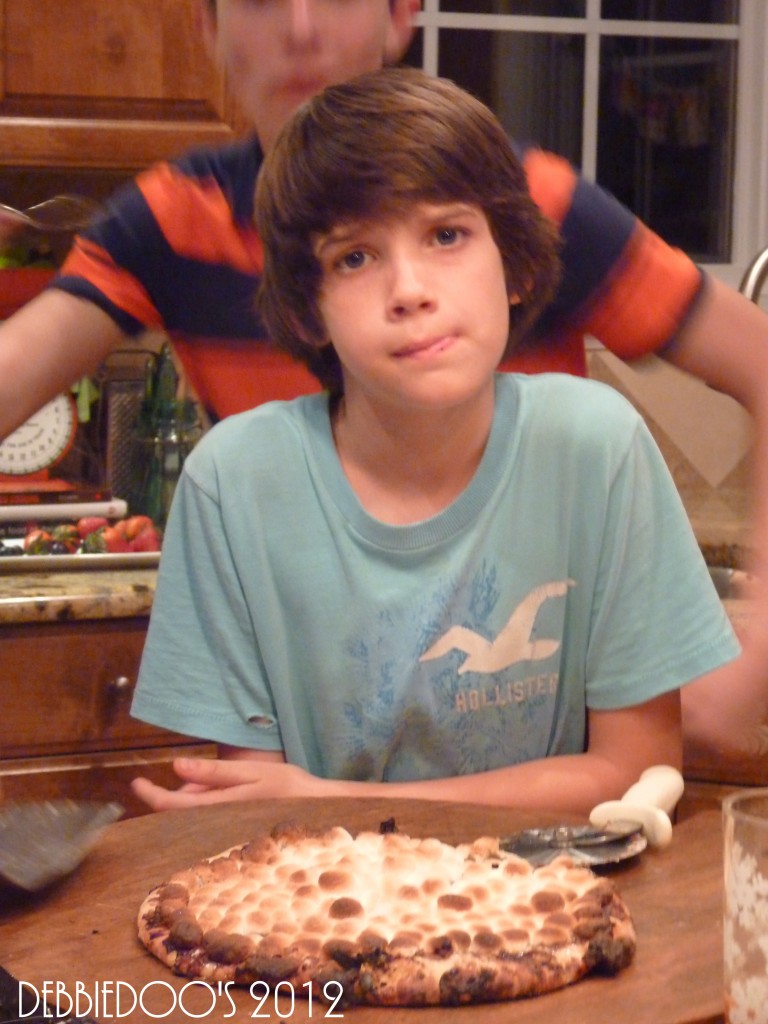 Jack saying, please Mom can I just cut this already!
And photo killer in the background.
Happy Day everyone!~