Holiday knock off inspired ideas!
140+ Holiday Knock off Decor ideas from Pottery Barn, Ballard, Martha Stewart and more!
Whoo hooo….who is ready to partay? and get inspired for the Holiday?
[FYI, lost all my lovely comments with my transfer to word press:(}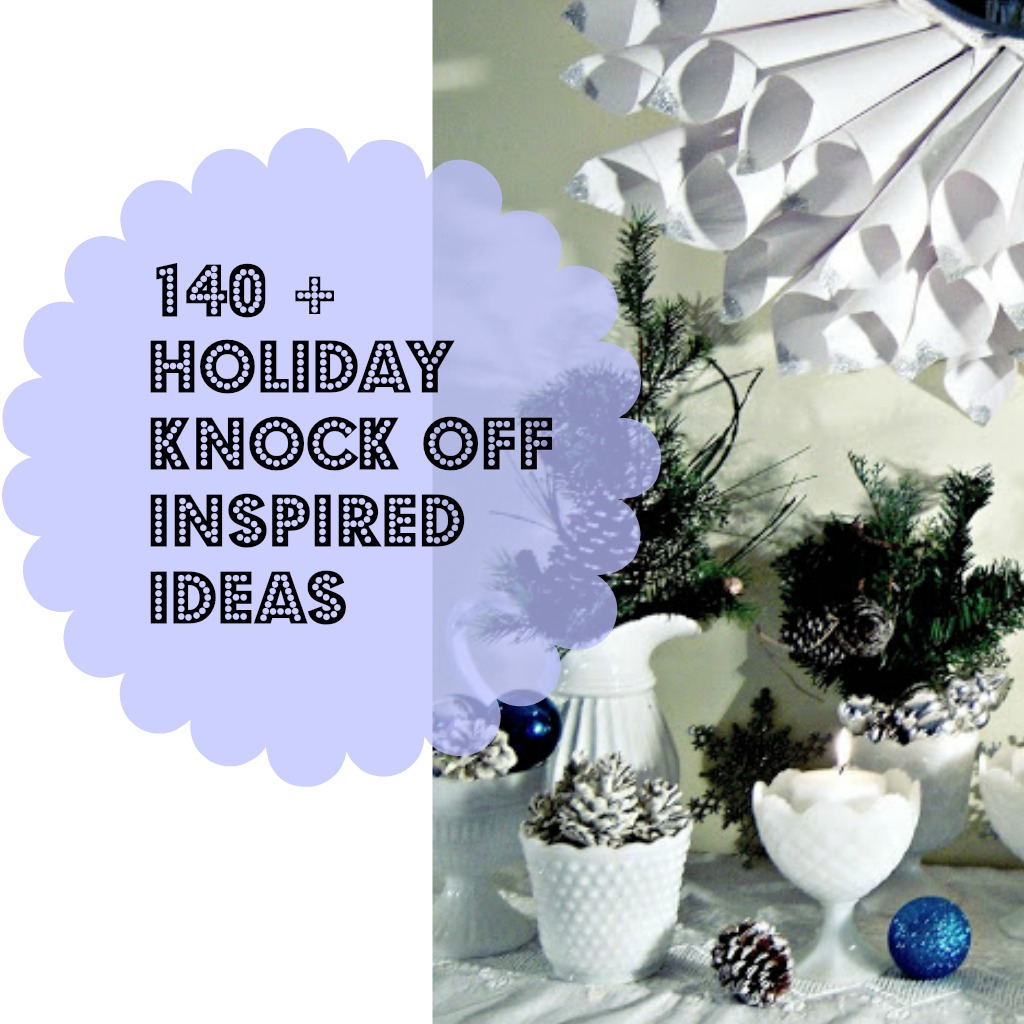 So let's see what y'all came up with shall we?
First my inspiration.
Yes, you may use on line magazine inspiration as long as you source it out.
I had absolutely everything I needed on hand.
These challenges should not cost you a dime..or at least very little at best.
Use what you have already, look around, you would be surprised at what you can use to replicate the inspiration.
I bought these galvanized buckets early on in the season for $7.00 each, I just knew I could use them for something.
Thank you so much for joining in the fun today! Be sure to visit and support one another.