Today I am sharing 10+Christmas tree decorating ideas to inspire.
Traditional, glam, whimsy and more.
These are a few that caught my eye, and then some I just recalled seeing as well that I wanted to share.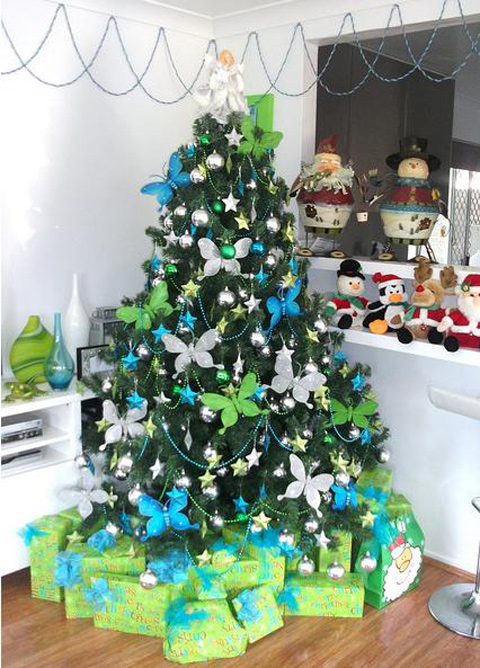 http://www.woohome.com/
Loving the blue and green color combination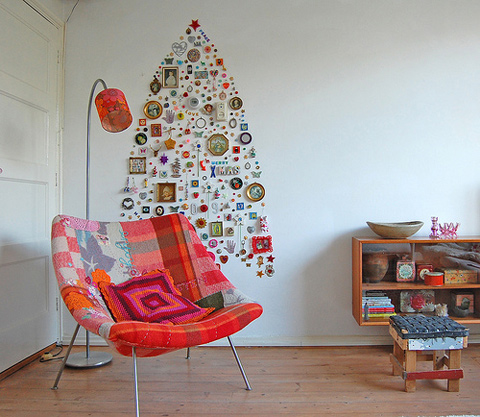 This Christmas tree decorating is really amazing, it is made from useless but pretty objects that
Jane Schouten
collected over the years.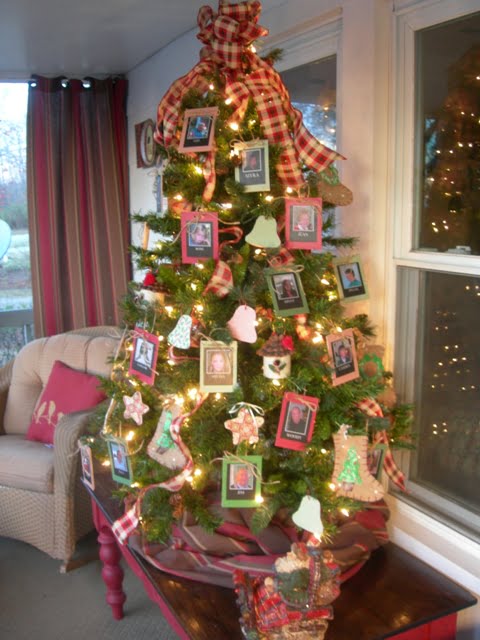 Jane made an ornament with everyone's picture of whom was joining her on Christmas eve…
Of course, Bj, never let's us down, with her spunk and creativity…
She loves red,and it shows….this was so cute!
Cascading ribbon tree
from Southern living
Southern living
Don't have room for a tree? Or just want to go simple, this pretty table top does the trick.
or
How about a fruit tree?
and then there are
Vintage trees…
Kitchen trees….
last but not least….I adored Donna's tree this year..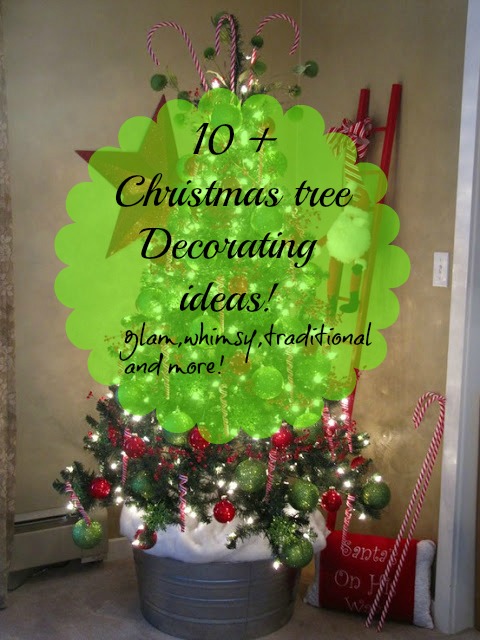 Thanks for stopping over today!
Have fun decorating your tree this year.
If you are not a regular I sure would love to see you back again.
XO
I share a hod podge of thrifty decor, crafts and a recipe or two.
I LOVE the dollar tree
and you can find