Hi there and welcome!
Today, I am sharing
how to stencil a table top with a ceiling medallion stencil.
After I stenciled the ceiling medallion, my husband came up with the idea to stencil and outdated table top.
Genius idea!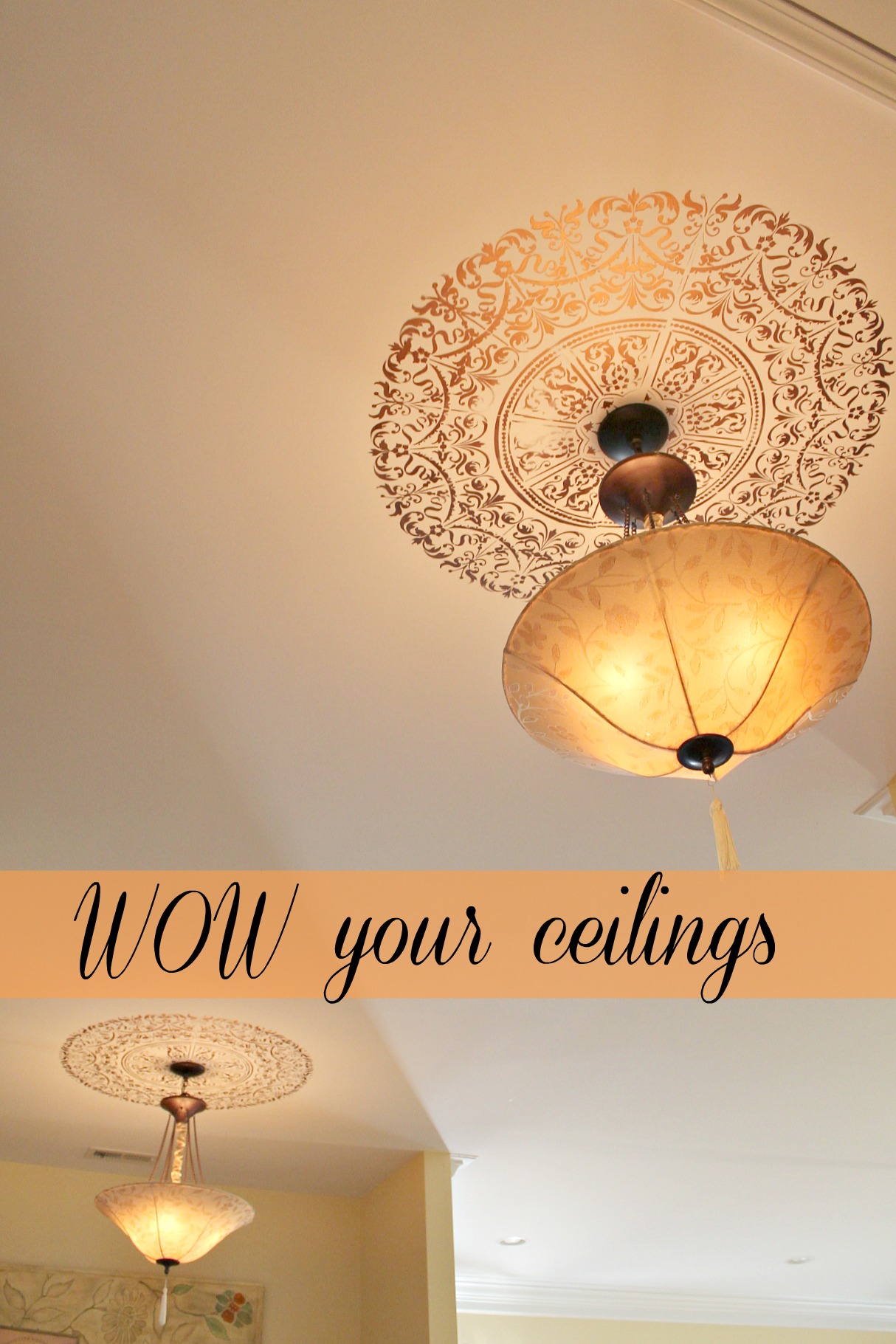 This was the
Sorry for the bad picture. This is an old post I am refreshing and there are no windows up here, and of course this is my first camera.
You see here the stencil came in a half moon shape,which made it very simple to work with on the ceiling around a light fixture.
Seeing it was a perfect circle, my husband suggested I do this table that I have been wanting to paint for years.
It is an Ethan Allen table that was gifted to us from my MIL.
It has taken some wear and tear on the top though.
That is what happens with two boys around.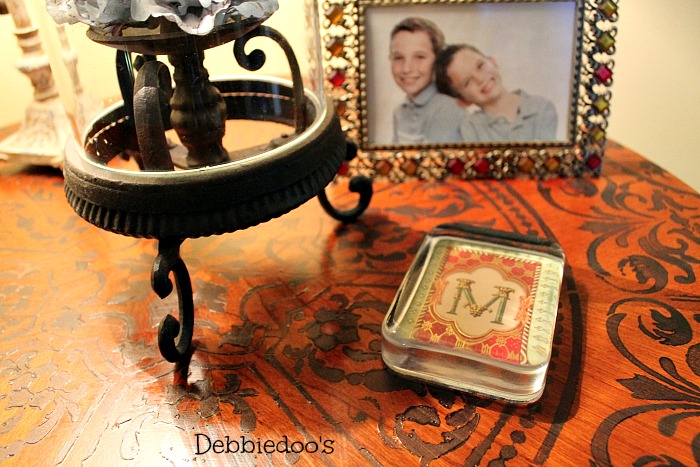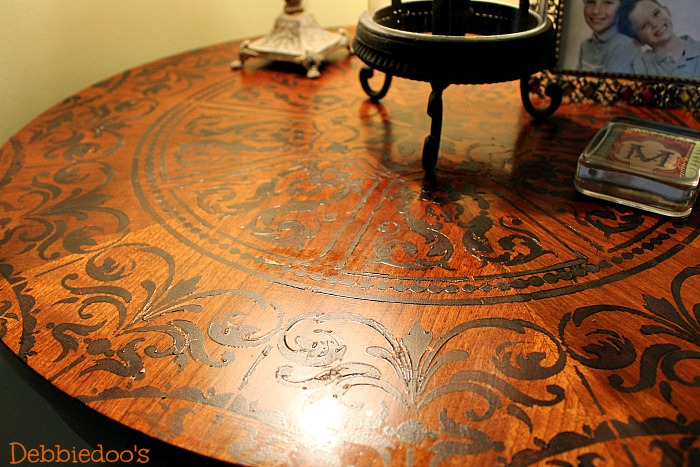 I used a black satin craft paint, and just rolled it on as I did the ceiling.
A small foam roller is all you need.
Stencil tape, craft paint, paper towel to dab excess paint off the roller.
I also did two coats of satin poly on it when it dried just to protect it from chipping.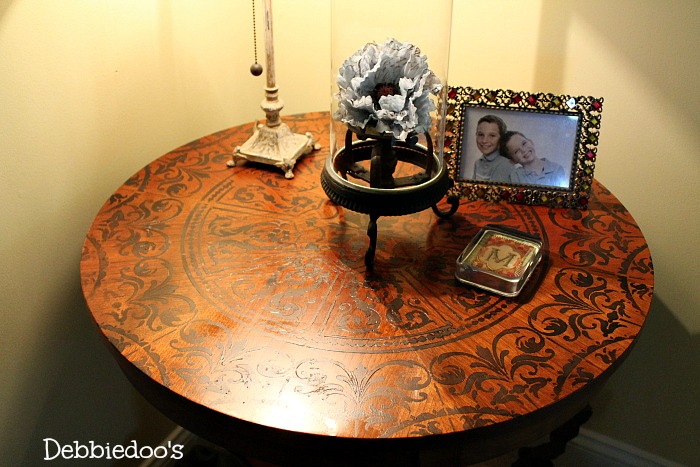 It really does look pretty in person, and the best part was it took me all of 15 minutes!
So that is what I have been up to!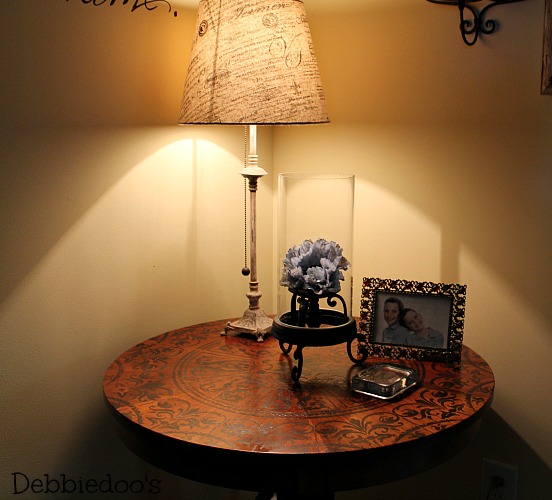 A simple 2 for 1'er!

Enjoy the day.
Thanks for popping over!


Hope to see you back again real soon.
Stick around and check out my DIY gallery and my gallery of home tours under my header. You will be glad you did.